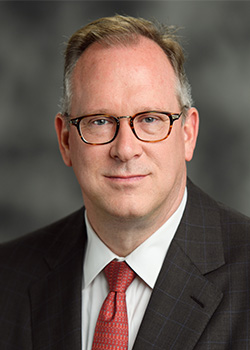 Joseph Mason, Professor of Finance at Louisiana State University, will present the 2020 Benjamin A. Rogge Memorial Lecture. His talk titled, "Filtering Costly Information in the Age of Market Segmentation" will take place at 8 p.m., Monday, Feb. 3 in Baxter Hall, room 101.
Mason was formerly a Senior Financial Economist at the Office of the Comptroller of the Currency and has been a Visiting Scholar at the Federal Reserve Bank of Philadelphia, the Federal Deposit Insurance Corporation, and the World Bank. He also has served as a Transatlantic Advisor to the European Union.
Mason has made numerous television and radio appearances on CNBC, NBC News, and Bloomberg Television. He has also been cited extensively in a variety of national print media such as the Wall Street Journal, Financial Times, New York Times, Washington Post, Economist, Bloomberg Business Week, and others.
In addition to his evening talk, Mason will give a talk, "Property Appraisal Quality and Mortgage Loan Performance in the Great Recession," at 12:10 p.m., Monday, Feb. 3 in Baxter Hall, room 101.
There will be a reception immediately following the evening lecture in Baxter Hall's Rogge Lounge. Both talks are free and open to the public.