Three Wabash College students have earned Benjamin A. Gilman International Scholarships to study abroad during the spring 2019 semester.
All members of the class of 2020, Nathan Gray, Sam Henthorn, and Marcus Torres have earned awards that will take the trio to Spain, Italy, and Cuba, respectively. Thirteen Wabash students now have earned a Gilman Scholarship since 2016.
Gray, a political science major with minors in chemistry, Spanish, and biology, will study at La Universidad de Pablo Olavide in Seville, Spain. Active in student government and Wabash's Moot Court competition, he is a member of the Wabash Democracy and Public Discourse initiative, the Pre-Law Society, and the Spanish Club.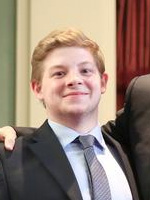 "Receiving the Gilman is a privilege that allows me to gain this experience with a little less worry about the financial burden it presents to me and my family," said Gray, a native of Indianapolis. "It gives me the freedom and opportunity to dive deeply into this incredible experience and get the most out of it."
Gray took an immersion trip to London, England, last spring as part of the History of the Common Law course with Professors Stephen Morillo and Scott Himsel, which allowed him to discover the benefits of experiencing new cultures.
"From my perspective, spending the semester abroad is a critical part of developing the intercultural and communicative skills necessary for future success," said Gray, a native of Indianapolis. "My semester in Spain will challenge me to grow and develop the skills that are at the heart of any liberal arts education."
Henthorn, a classics major with a minor in religion, will study in Rome, Italy. He is a member of the Sphinx Club and the Wabash cross country and track and field teams.
Henthorn previously has traveled internationally, first to Athens, Greece, as part of Professor Bronwen Wickkiser's Uncovering Greek Religion class, and then to Uganda, which has him excited about an extended stay abroad.
"Earning a Gilman is a huge honor, especially seeing the two Wabash men who won it alongside me," said Henthorn, a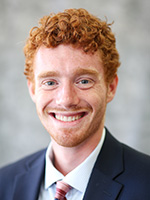 native of Carmel, Indiana. "As for studying abroad, I couldn't be more excited. I traveled a bit last summer, and after seeing how I grew from my two short experiences abroad, I can't wait to see how I will grow after spending several months in Italy."
Torres, a Spanish major with minors in rhetoric and philosophy, will be based in Havana, Cuba. A Sphinx Club member, he is active in professional development events hosted by Wabash's Schroeder Center for Career Development and serves as a Spanish tutor.
This will be the first opportunity for Torres to travel abroad. Born in in Miami, Florida, Torres is of Cuban descent, and will have the opportunity to meet family members for the first time while in the country.
"I've always dreamed of seeing another part of the world, but the upcoming semester in Cuba will offer and mean much more," said Torres, who currently lives in Lafayette, Indiana. "While abroad next semester, I'll be able to explore and truly appreciate a culture that I've always been a part of, but have known little about. For me, being abroad means becoming a local in a city and place I am unfamiliar. To get the most out of this experience, I will immerse myself deeply into the everyday lives of Cubans, and earning the Gilman is what made this dream of mine a soon-to-be reality."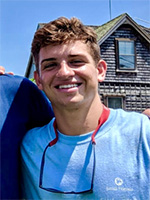 Run by the Institute of International Education, the purpose of the Gilman International Scholarship program is to encourage participation in study abroad programs for under-represented students, particularly those who are studying in under-represented areas of the world and/or under-represented languages.
The IIE seeks to support a cohort of American students studying abroad which reflects the true diversity of the nation. Scholarship recipients have the opportunity to gain a better understanding of other cultures, countries, languages, and economies -- making them better prepared to assume leadership roles within government and the private sector.
"To apply for a Gilman Scholarship, it is necessary to both describe what a semester's study abroad will do for the student's academic and career goals and to propose a follow-up service project designed to encourage others to study abroad," said Susan Albrecht, Wabash College Fellowship Advisor. "The Gilman is a unique and challenging fellowship application, because students are not granted a letter of recommendation; rather, they need to put forth a strong case for the award, based entirely on the merit of their own writing and their transcript. I am quite proud of the efforts of Marcus, Nathan, and Sam."
Over the last six years, 38 Wabash men have earned international fellowships. The list includes a Rhodes Scholar, 17 Fulbright recipients, 13 Gilman Scholarship recipients, five USTA fellowship recipients, a TAPIF English Teaching Assistant (France), and a North American Language and Culture Assistantship in Spain.