Two Wabash College students have earned Benjamin A. Gilman International Scholarships to study abroad during the Spring 2017 semester. The awards will take the duo to Asia and Europe.
Kasimir "Kaz" Koehring '18, a Rhetoric and Humanities major will study in Shanghai, China, and Christopher Roman '18, a Political Science major will study in Granada, Spain. Each received the Gilman Scholarship, an award up to $5,000 to apply towards their study abroad or internship program costs.
"The Gilman is a wonderful and highly competitive program, available only to Pell Grant recipients, which can make the dream of studying abroad a reality," said Susan Albrecht, Graduate Fellowship Advisor at Wabash College. "I am quite proud of Kaz and Chris, who wrote very thoughtful essays, which I am certain played a large role in their being selected as Gilman Scholars."
Run by the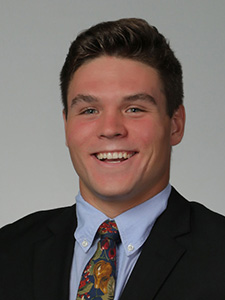 Institute of International Education, the purpose of the program is to encourage participation in study abroad programs for under-represented students who are studying in under-represented areas of the world and/or under-represented languages.
The IIE seeks scholars who are first-generation college students, students of color, and/or students of limited financial means. Scholarship recipients have the opportunity to gain a better understanding of other cultures, countries, languages, and economies -- making them better prepared to assume leadership roles within government and the private sector.
"I plan to immerse myself in Chinese language and culture when I'm studying abroad in Shanghai," said Koehring, a native of Hawaii who now lives in Indianapolis. "I've invested too much time and energy to not appreciate this experience in the fullest. I'm pursuing this opportunity because it will sharpen my Chinese language skills, take me to the next level of comprehension, and allow me to apply it to an international career."
The congressionally funded program is sponsored by the Bureau of Educational and Cultural Affairs at the U.S. Department of State. Established by the International Academic Opportunity Act of 2000, the scholarship program honors Congressman Benjamin A. Gilman (R-NY), who chaired the House Foreign Relations Committee and retired in 2002 af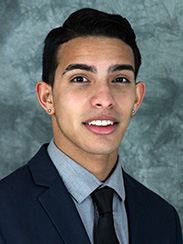 ter serving 30 years in the House of Representatives.
Wabash has had six Gillman scholarship winners in the last calendar year, including Immanuel Mitchell-Sodipe, Dominick Rivers, Rodolfo Solis, and Jason VanMeter, who earned scholarships last fall.
"Coming from a low income family, being a minority, and the first to go to college in my family, this will be my first time out of the country so it is a whole new experience," said Roman, a native of Philadelphia, PA. "I'm looking forward to meeting new people and developing my language skills."
Over the last three years, Wabash has produced seven Fulbright recipients, a Rhodes Scholar, and seven Gilman winners, another strong indicator of the high caliber of the student body.