Student Life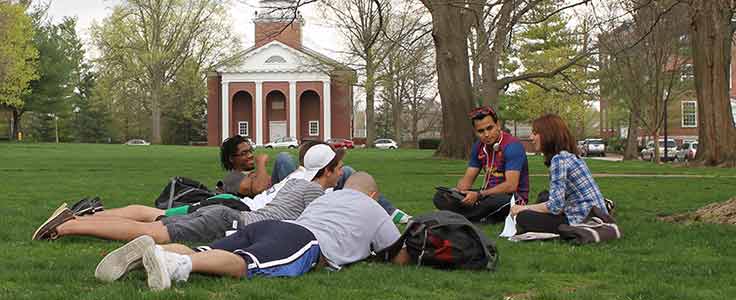 As a Wabash man you will work hard and play hard.
You will compete, perform, and debate. You will learn to live with men from all over the world and discover who you are and who you want to become. You'll hone leadership skills in varsity sports, student government, and by running clubs, managing budgets, and setting goals for yourself.
Student life at Wabash can be anything you want it to be. With lots of options for housing, three-dozen varsity, intramural, and club sports, eight musical ensembles, and another 70 clubs, you will have plenty to do outside of class.

You will also serve others. Our chapter of Colleges Mentors for Kids was named tops in the nation in 2011 and our innovative KQ&K Tutoring program changes lives of young people. Whether building Habitat for Humanity houses near campus or volunteering at the local FISH Food Pantry, Wabash men lead effectively and live humanely.