Scroll
Scroll is a summer institute for 16-17 year-old young men (rising high school juniors and seniors) that aims to deepen their theological understanding and its applicability to issues of public importance and to their own future endeavors. Drawn from the image of Jesus unfurling the scroll of Isaiah in Luke 4, Scroll relies upon scripture and Christian theological traditions to encourage high school students to think deeply, critically, and theologically about vital matters in their lives and in the world around them.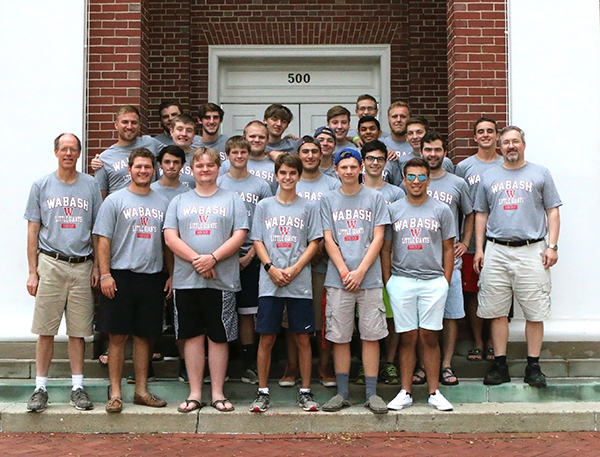 Scroll entails an intensive eight-day learning experience on the Wabash College campus. Classroom instruction led by seasoned faculty will be enhanced by expert visitors drawn from Wabash alumni, and field trip and community service experiences will provide tangible opportunities to see and put into practice what we are learning.
In the synagogue of Nazareth, Jesus read from Isaiah, "The Spirit of the Lord is upon me, because he has anointed me to bring good news to the poor" (Luke 4:18a, NRSV). Our first summer institute in July 2017 will focus on theology and issues related to poverty. How do we think about poverty as Christians? How do we understand it within our particular context? And what do we do about it? These are a few of the questions that will guide our inquiry and activities. Subsequent summer institutes (2018-20) will focus on theology in relation to criminal justice, sickness and health, and oppression (Luke 4:18b-19).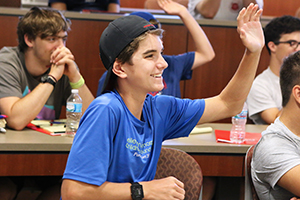 Applications: We welcome applications for the summer 2019 institute from young men across the denominational spectrum and with a variety of career aspirations. We anticipate that some students may be contemplating the ministry or teaching, but others will be thinking of business, law, medicine, or any number of other callings. What is required is a desire to learn more about the Christian theological tradition and how it applies to important issues in our public and personal lives. The application period for the 2018 Institute has closed. Applications for the next Institute (July 20-28, 2019) will open in January 2019.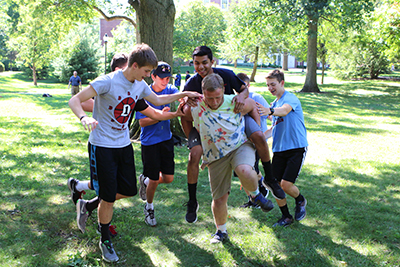 Cost: Through the generous support of the Lilly Endowment, there is no cost to attend Scroll. Expenses such as housing, food, books, and off-campus outings are paid for by the program. Additionally, in order to offset wages from summer jobs, each participating student will receive a stipend of $350.
Our goal is that Scroll will lead a select group of young men to regard their faith traditions as rich deposits upon which they can draw as they aim to lead lives of purpose, meaning, and service to the church, their communities, and the larger society.
Program Staff

Jonathan Baer
Director
765-361-6130
Associate Professor of Religion
---

Rachel Hassler
Communications and Events Coordinator
765-361-6327
---
Applications Open in january for next institute