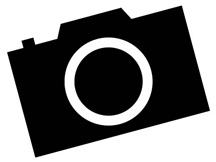 The Public Affairs Office at Wabash College is hosting a photography contest to capture "student life" at Wabash. The outstanding entries will be used in marketing material for the College such as on the website and in admissions publications. Three overall winners will be announced near the end of the semester and will receive a $100, $50, or $25 gift card.
"We want to see student life from the students' perspective," said Kim Johnson, Marketing and Communications Specialist. "We aren't in the living units every day. We don't go on the immersion trips. We have a small office and can't be everywhere all the time. We want the students to help us market what makes Wabash great."
The contest is open to all current Wabash College students. Entries will be accepted until April 15, 2009.
All entries should be submitted in digital format and should not exceed 7MB per photo. Entries can be e-mailed to johnsonk@wabash.edu or CDs can be mailed to or dropped off at the Public Affairs Office on the second floor of Kane House. There is no limit to the number of entries a student can submit.
Click here for more information on how to enter. Contact Kim Johnson at johnsonk@wabash.edu or 361-6209 with any questions about the contest or submission.