Three incoming freshmen have been named Lilly Scholars, earning Wabash College's most prestigious scholarship.
Nathanael Mertz of Albuquerque, New Mexico; Jesus Monrroy Mazcorro of Alamo, Texas; and Will Trapp of Brownsburg, Indiana, make up the Class of 2024 winners.
Finalists visited campus in February to compete for the Lilly Scholarship, which covers tuition, room, and board for all four years of a student's Wabash education. The scholarship program was established in 1974 to honor Eli Lilly and his family, and the award is designed to recognize outstanding young men who show high potential and future promise. Honorees are young men who have the desire to impact the Wabash community and the world at large.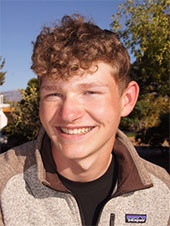 Mertz currently attends Early College Academy with future academic interests that include history and pre-health. He was active in New Mexico Boys State and is a leader of his school's National Honor Society chapter, spearheading community service projects like tutoring elementary school children, organizing charitable events, and participating in blood drives.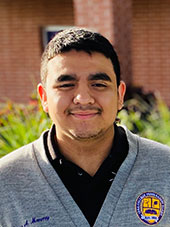 Monrroy Mazcorro currently attends IDEA College Prep-Alamo and has academic interests that include accounting and business. He is President of his school's National Honor Society chapter and was a regional qualifier for the University Interscholastic League in persuasive speaking in English, despite being a native Spanish speaker.
Trapp currently attends Covenant Christian High School and plans to major in economics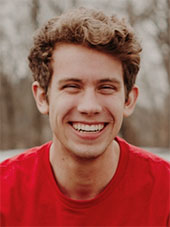 and minor in business. Trapp is a two-time DECA Chapter President, a National Merit Scholarship finalist, and has been recognized as a Distinguished Christian High School Student.
The three freshmen will join the prestigious ranks of past Lilly Scholars when classes begin in the fall. Recent Lilly Scholarship award winners include:
Class of 2023: Thomas Gastineau, Carmel, IN; Andrew Posledni, Batavia, IL; and Cooper Smith, Sellersburg, IN.
Class of 2022: John Reith, Leo, IN; Andrew Rippy, Saint Paul, MN; and Devin Vanyo, Cuyahoga Falls, OH.
Class of 2021: Daniel Cuevas, Hammond, IN; William Osborn, Chandler, AZ; and Kaleb Wood, Indianapolis, IN.
Class of 2020: Sam Stephenson, Kaohsiung, Taiwan; Sam Henthorn, Carmel, IN; and Nathan Gray, Indianapolis.
Class of 2019: Matthew Hodges, Carmel, IN; David Vavrinak, Hubbard, OH; Cole Payne, Culver, IN.
Class of 2018 - Jacob Alaniz, Brownsville, TX; Joe Reilly, Noblesville, IN; Sam Surgalski, Traverse City, MI.
Class of 2017 - Cole Crouch, Indianapolis, IN; Kyle Stucker, Whiteland, IN; Jacob Budler, Parklands, South Africa.
Class of 2016 - Methuselah King, Chicago; Patrick Bryant, Carmel, IN; Alexander Hernandez, La Joya, TX.
Class of 2015 – Kristopher Nickle, Rockville, IN; Lucas Zromkoski, Valparaiso, IN; Edward Pingel, South Bend, IN.
Class of 2014 – Spencer Peters, Brookston, IN; Adam Barnes, Bradford, PA; Francisco Huerta, Chicago.