Spring 2011: From the Editor
Printer-friendly version | Email this article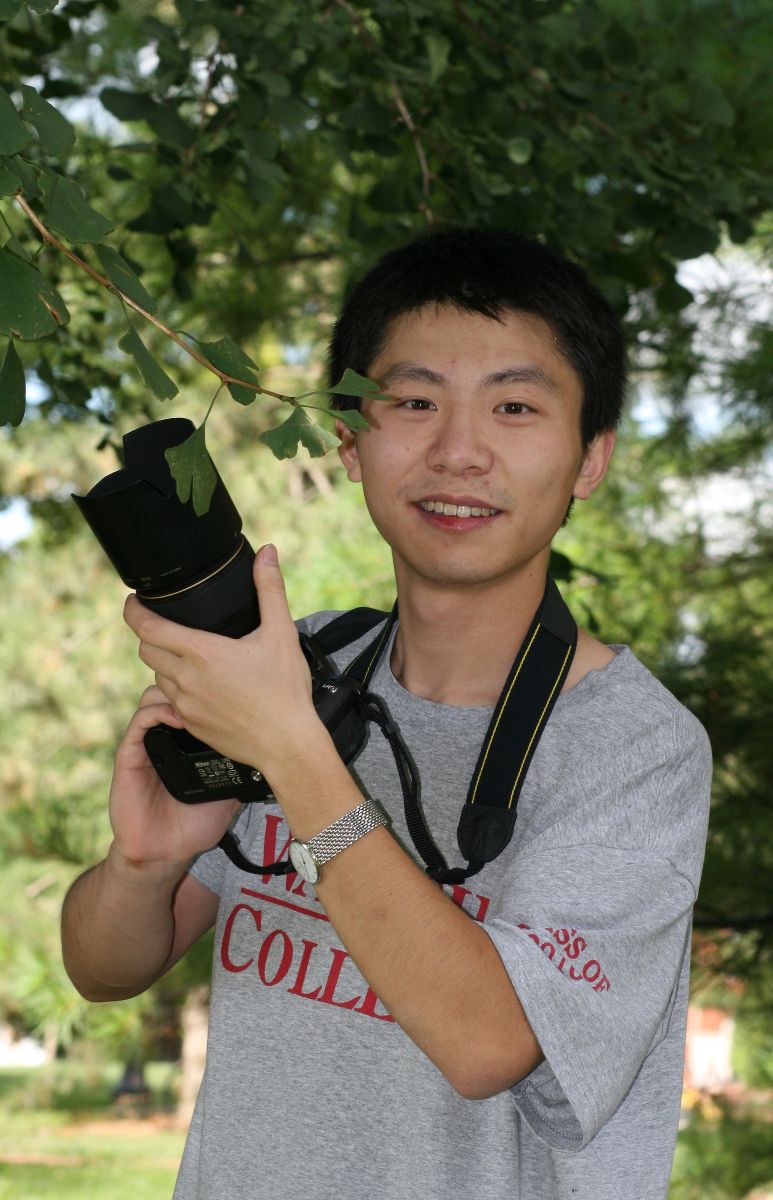 This edition introduces the College's new Asian Studies and the Liberal Arts program, but its genesis was a conversation with Xiangching "Merlin" Liu '10.
In 2009, Professor Scott Feller suggested I interview Liu, a rising star among Scott's chemistry majors, not long after the Chengdu, China native had returned from a Spring Break mission trip to New Orleans in the aftermath of Hurricane Katrina.
"My partners and I were working on a small house located at the north side of the Mississippi River, and our task was to clean it up, replace its doors, stabilize the framework, and repair the roof," Merlin had written during the trip. "My job was to replace broken shingles.
"Standing on top of the roof I could see only a few houses still standing, and most of those were empty. The scene recalled the ruins of my own hometown after the earthquake of 2008."
Merlin had been at Wabash when that 7.9 quake struck Sichuan province.
"I could not help my home, other than with money, and money was nothing at that moment," Merlin told me. "People need food, care, labor. And I was here and I could not do anything for them. But I could do something here, so I was glad to help. It's the same work. And people share the same humanity, no matter what disaster they suffer, where they are from, or what their religious beliefs may be."
The trip to New Orleans had been organized by a Crawfordsville church, and the group began each day standing in a circle and saying a prayer. I asked Merlin, a Buddhist, if that had been difficult for him—if he had considered not participating.
"I did it not only out of respect for others' religious beliefs, but because standing together in a circle, holding hands, is powerful, like a magnet," Merlin said. "It is a good way to start the morning."
He told me about returning home briefly the previous summer to assist with the care of pandas injured in the quake. Without thinking, I asked Merlin if he had much contact with the pandas themselves. He sat up in his chair.
"Oh, no," he said, wide eyed. "They are bears!"
Somehow we started talking about trees and I discovered that my favorite, the gingko, was the city tree of his home. I asked if he minded the malodorous fruit the female of that species drops in the fall. He laughed and listed the many beneficial, even tasty things the Chinese traditionally make from pieces of this tree I routinely disposed of in the landfill, from gingko extract for pharmaceuticals to gingko nuts for a dish called congee.
He showed me photographs he had taken in his free time during an internship at the University of Minnesota. I was startled by his original way of finding beauty in places most Minneapolis citizens would have thought mundane. I was also reminded how a visitor can open our eyes to our own country, just as travel opens up the world to us.
It was a wonderful exchange, a nascent form of the "friendly learning" Jerry Dennerline '64 writes of in his essay in this issue. Subsequent conversations with sinophile Filip Lempa '11 and artist/ pianist Tian Tian '11 built momentum for this theme, as did my ongoing email correspondence with Ray Jovanovich '84, a fund mana-ger who has lived in Asia for more than 25 years with a front seat to the greatest economic expansion in history.
Then WM Advisory Board member and Professor of Political Science Melissa Butler H'84 suggested an issue to announce the College's new Asian Studies program, and here we are.
Gathering stories for this one has been a journey of surprise.
I knew about Bert Stern's scholarship on Robert Winter, Wabash Class of 1909 and a student of Ezra Pound who taught in China from 1923 until his death at age 100. I didn't know that Winter had risked his life defending Chinese students during the civil war there, or that he'd helped establish the first English language and literature program in the country.
Or that he'd referred the first student from the People's Republic of China to attend the College: Rujie Wang '83, who describes his own path from a state-owned farm to professor at Wooster College—and who credits Dean Norman Moore for providing the means for him "to fall in love with this country."
Or that John Merle Coulter, one of the College's most accomplished professors of the 19th century, was born in China.
Or that Dennerline, the most respected modern Chinese history scholar the College has produced, first studied Chinese at Wabash in the early 1960s under Wendell Caulkins and alongside enthusiastic fellow learners and professors Stern, Hall Peebles, and Dick Strawn.
Or that College of New Jersey Professor Daniel Crofts '63, best known recently for his pieces in the New York Times about the Civil War, had also written a well-received book about his grandfather's life and missionary work in China during the 1800s.
Or that Eric Roth '84 had been invited to help start a "liberal arts type" college in Vietnam and had written an innovative ESL text being used across Asia.
Or that Hao Liu '11 had co-founded a summer school program for high school and college students in which several Wabash faculty taught and which this year received multimillion-dollar venture capital funding.
Or that Qian Zhu Pullen, the College's new Chinese history and language professor, was interviewed for that position only weeks after giving birth to her first child. Her father, a retired officer in the Chinese navy, came with her, and when he saw the College motto, "Wabash Always Fights," he told his daughter, "This is the place you should teach!"
For me it all comes back to that conversation with Merlin—a casual version of the one-on-one, open-minded "friendly learning" pursued by students, faculty, and alumni of the Wabash community and soon to be applied in the College's liberal arts approach to China and Asian Studies.
As Professor of Economics Kay Widdows notes, "Asia is incredibly important historically, economically, culturally, politically—and to not have Asia, and China in particular, in the program makes our curriculum weaker."
So Wabash is about to get stronger. And as you read this edition, you, too, may be surprised to find that our connections to the people and history of this part of the world run deeper and for longer than you realized.
Thank you for reading.
Steve Charles | Editor
charless@wabash.edu
(ironically, westbound on the Amtrak Southwest Chief, 5.23.11)
In photo: Xiangching "Merlin" Liu '10