"Warmed by Fires We Did Not Kindle"
by Ted Grossnickle
Printer-friendly version | Email this article
an excerpt from a Chapel Talk
by Ted Grossnickle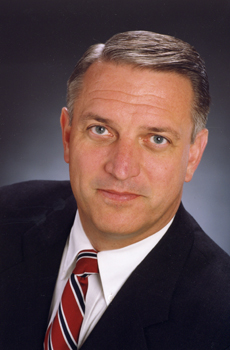 It seems right to me now to share with you the most meaningful gift I ever experienced. I was not the donor. I was not the beneficiary. I was only a witness.
In the early 1990s, I was Vice President for Advancement at Franklin College. There was a student there who during his freshman year was diagnosed with an acute form of leukemia. It came on very quickly and he suddenly found himself in Indiana University Medical Center undergoing treatment. He was terrific student and athlete — ad was battling for his life.
He spent April through August in the hospital, part of that time in isolation while undergoing chemotherapy. And he made it out of the hospital in time to come back for his sophomore year. He went on to have a very successful next three years. But the cost to his family — in early 1990s dollars was incredibly expensive. Something over $400,000… The family dutifully began to pay what it could.
Sometime later that fall semester, I was in my office and received a phone call. It was from an alumnus who asked if I knew how much the student's medical bills were—and how much the family still owed. I told him. Over the next few weeks, I worked with that alum and another and they paid the entire medical bill privately for the student and the family. They received no recognition, there was no publicity. They received no tax deduction. The family does not know who paid the bill to this day. The student went to medical school and is now a highly respected family doctor…and I might add a generous donor to his college.
There is an old saying: "We drink from wells we did not dig; we are warmed by fires we did not kindle."