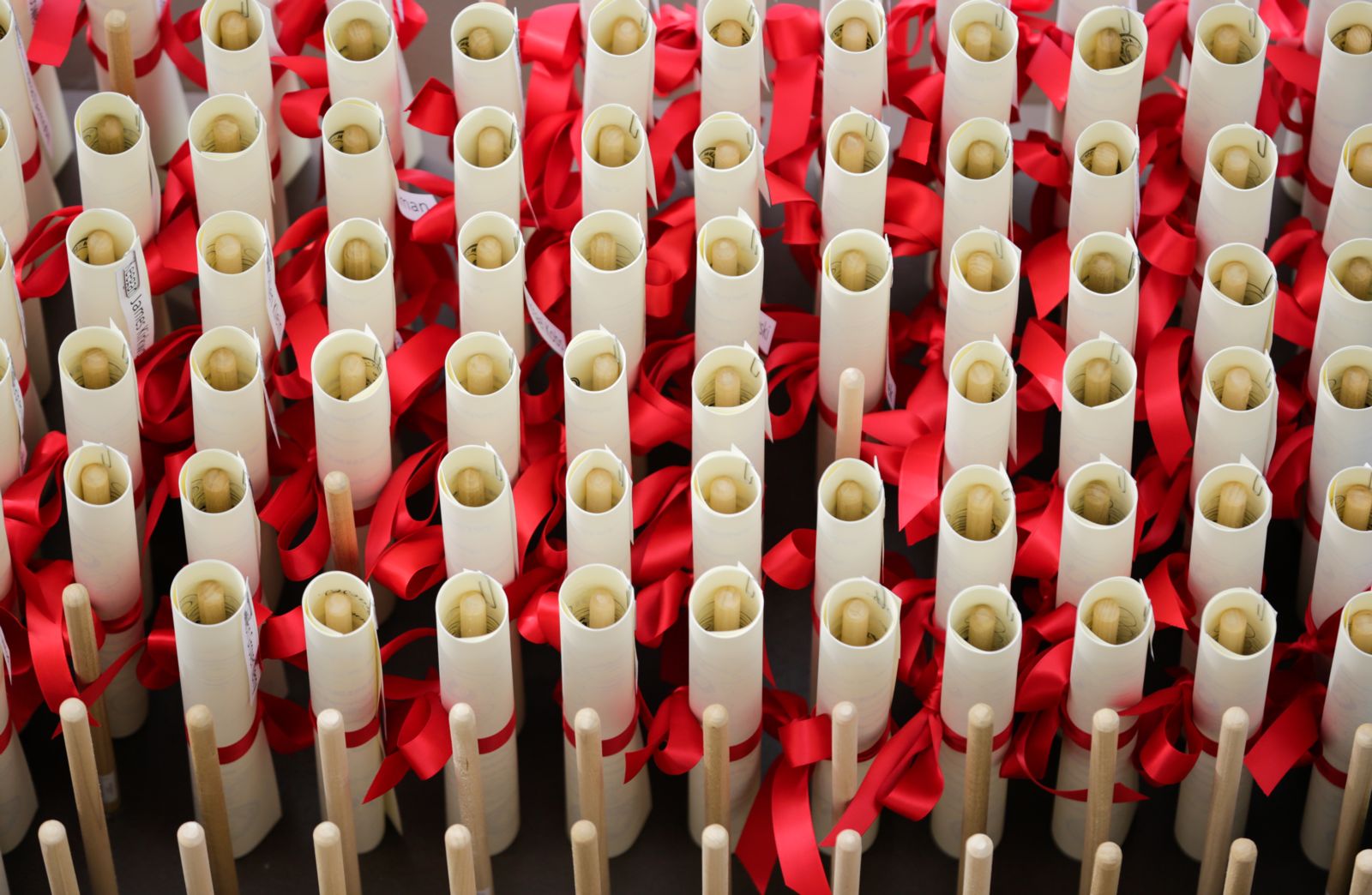 With diplomas all in tidy rows, the faculty in colorful regalia, and the smiles on the faces of graduates, Commencement at Wabash College is a memorable event with a history nearly as old as the College itself.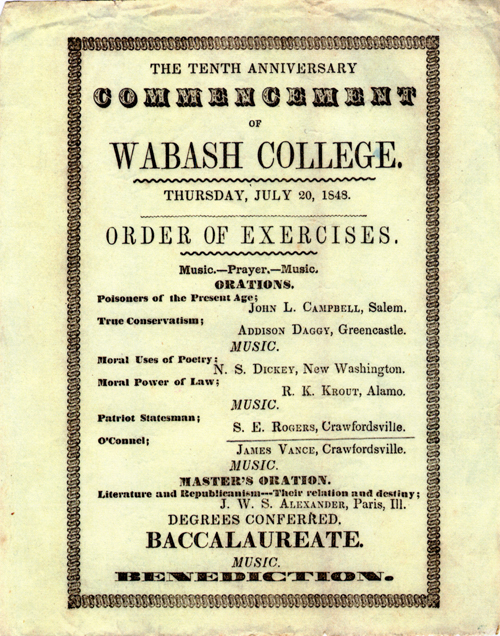 Though founded in 1832, classes did not start at Wabash until 1833. Nearly five years later, two men – Archibald Cameron Allen and Silas Jessup – completed their coursework and graduated as members of the Class of 1838. In July of that year, those two men walked into history as the first Wabash graduates to participate in Commencement exercises.
As the College grew, so did Commencement activities. By 1895, Commencement started on Sunday and lasted four days. The Baccalaureate sermon was delivered Sunday morning by President Burroughs and a Commencement Sermon delivered by a guest preacher that evening. Monday served as Senior Class Day at the Music Hall in downtown Crawfordsville, while Tuesday featured a Board of Trustees meeting in Yandes Hall with class reunions and dinners slated for later in the day.
Finally, bright and early on Wednesday morning, the 1895 Commencement exercises began. It was tradition that the President host a reception at the conclusion, which occurred in Yandes Hall.
Commencements of today are quite different from those of the past. As it originated, the entire class was required to deliver a Commencement oration. Now, two seniors are selected to represent the graduating class.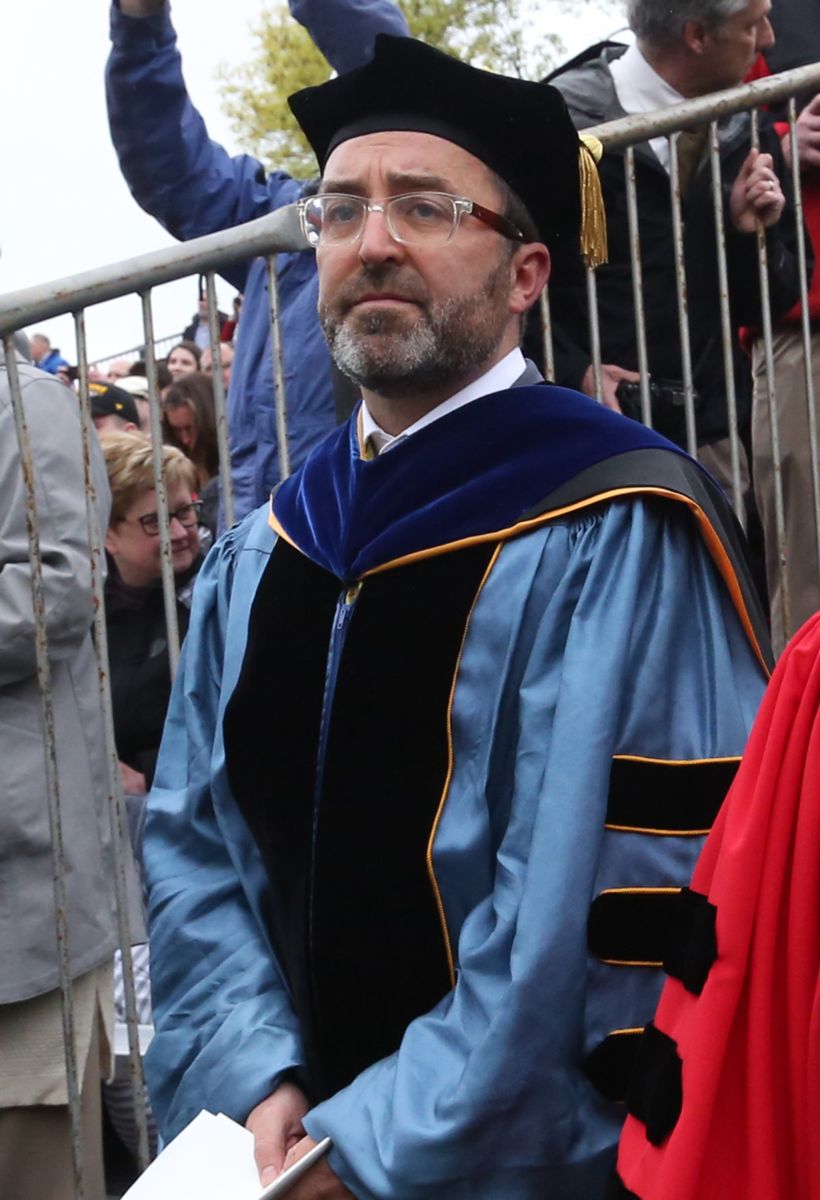 The event currently features a procession of the graduates, invocation, and welcoming remarks from the president. Commencement addresses follow from two members of the current graduating class, degrees are conferred, and the class is Rung Out. The singing of "Old Wabash," and a benediction occur before the class exits as graduates.
Since the 1950s, Wabash's academic procession has been led by the Faculty Marshal, currently Professor of Classics Jeremy Hartnett '96. The Marshal wears a Wabash scarlet tam and carries the Caleb Mills Cane as a mace. The ebony cane with gold head was presented to Caleb Mills by the Class of 1871 to recognize Mills' role as Wabash's first teacher and principal and for his long service to the College. His great granddaughter Julia Mills Beemer and her husband, Gordon, gave this cane to be used as the Wabash Mace.