Fine Arts Center Box Office
Events
VAS PRESENTS: DOUBLE HELIX
Friday, March 16, 8:00 PM

Wabash College Fine Arts Center
Korb Classroom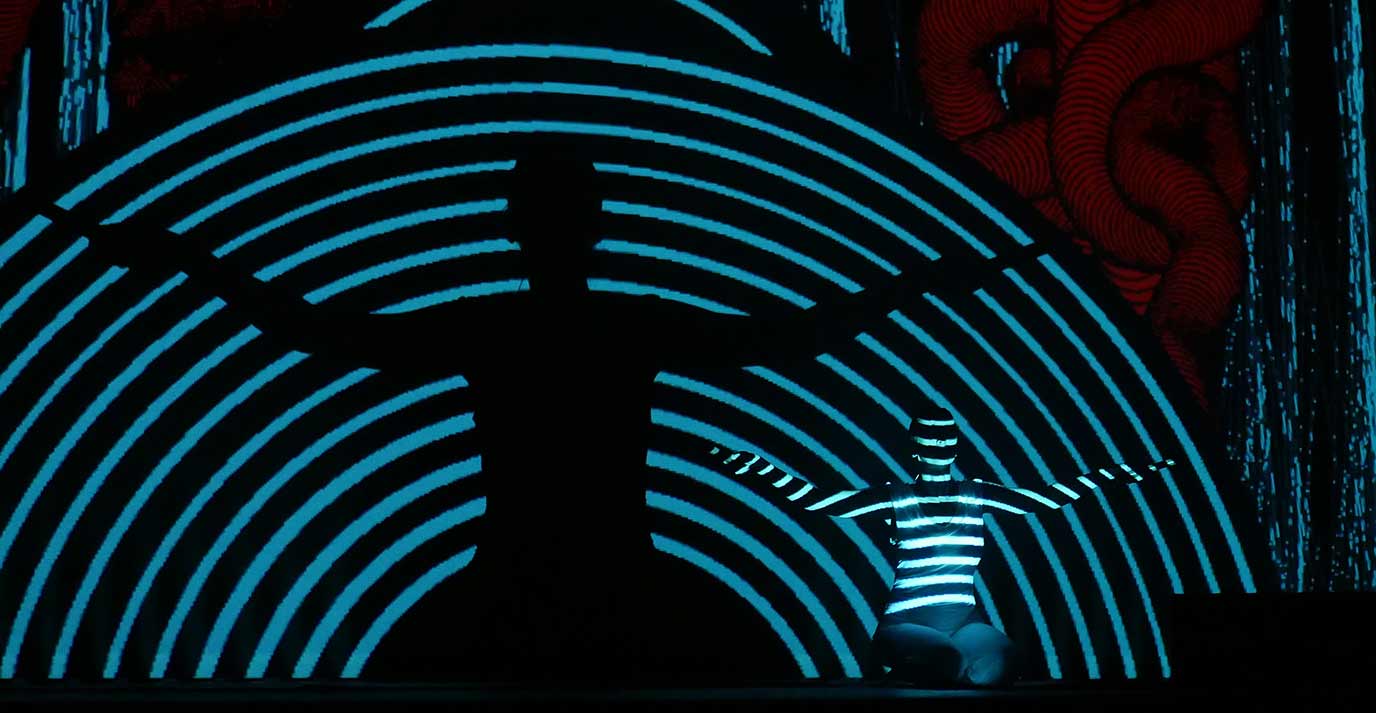 https://doublehelixcollective.net/
Double Helix Collective is an interdisciplinary new media performance project by Sabrina Lastman (Sound) and Petronio Bendito (Visuals). The collective explores visual poetics of the intersection of music, light, shadow, drawing, software, videoart, ritual, improvisation and poetry. In the performances, body and technology are in constant figure/ground negotiation. Central to its aesthetics is the notion of human and digital processes as a way to reclaim the physicality and accountability of the human expressive experience in a world increasingly automated.
Tickets are available beginning Monday, January 15 12:00 AM.
FINE ARTS BOX OFFICE
Fine Arts Center
Wabash College
765.361.6411
finearts@wabash.edu
Twitter
Box Office Hours
Monday – Friday, 8:30am-noon and 1:30-4pm, and 90 minutes before curtain time for ticketed events.
Ticket Information
Admission is FREE to all events. Free tickets are only required for Theater Productions and Visiting Artist Series events. All events are subject to change.
Visit www.wabash.edu/calendar for the latest calendar information.
Sponsors
The Visiting Artist Series is funded in part by the Tippecanoe Arts Federation, the Indiana Arts Commission, and the National Endowment for the Arts.
If you have any technical difficulties when reserving tickets, please contact the Fine Arts Center Box Office at 765-361-6411 or finearts@wabash.edu.