Fine Arts Center Box Office
Events
VAS PRESENTS: CALEB WILES
Friday, February 16, 8:00 PM

Wabash College Fine Arts Center
Ball Theater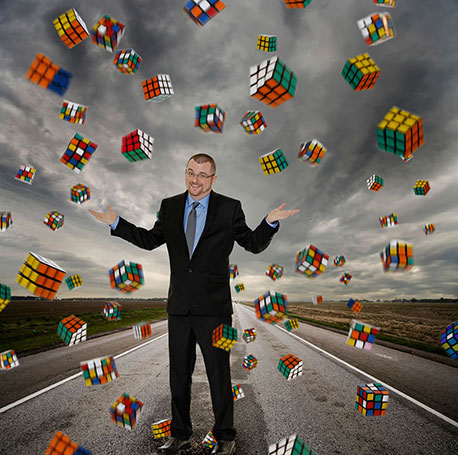 "You are so @#$%*# Good" – Penn says during Caleb's appearance on CW TVs Penn and Teller Fool Us.
You won't catch him pulling a rabbit out of a hat or sawing a lady in half. Caleb performs modern magic designed for intelligent audiences. He uses ordinary objects such as cards, Rubik's cubes, and dollar bills… and you won't believe what he can do with them. Caleb blends Magic and Mathematics into beauty.
Whether he's reading minds, influencing thoughts, or flat out performing the impossible, you are going to be buzzing with excitement..
Even fellow magicians recognize Caleb as a leader in the field. He is a highly respected creator of new magic effects. His tricks have appeared in leading magic magazines, books, and DVDs. He is a sought after lecturer and was a regular columnist for magic's premier magazine. His original tricks are performed by magicians all over the world.
Tickets are available beginning Monday, January 15 12:00 AM.
FINE ARTS BOX OFFICE
Fine Arts Center
Wabash College
765.361.6411
finearts@wabash.edu
Twitter
Box Office Hours
Monday – Friday, 8:30am-noon and 1:30-4pm, and 90 minutes before curtain time for ticketed events.
Ticket Information
Admission is FREE to all events. Free tickets are only required for Theater Productions and Visiting Artist Series events. All events are subject to change.
Visit www.wabash.edu/calendar for the latest calendar information.
Sponsors
The Visiting Artist Series is funded in part by the Tippecanoe Arts Federation, the Indiana Arts Commission, and the National Endowment for the Arts.
If you have any technical difficulties when reserving tickets, please contact the Fine Arts Center Box Office at 765-361-6411 or finearts@wabash.edu.