STAGE KISS
Wednesday, February 22, 8:00 PM
Thursday, February 23, 8:00 PM
Friday, February 24, 8:00 PM
Saturday, February 25, 8:00 PM

Wabash College Fine Arts Center
Experimental Theater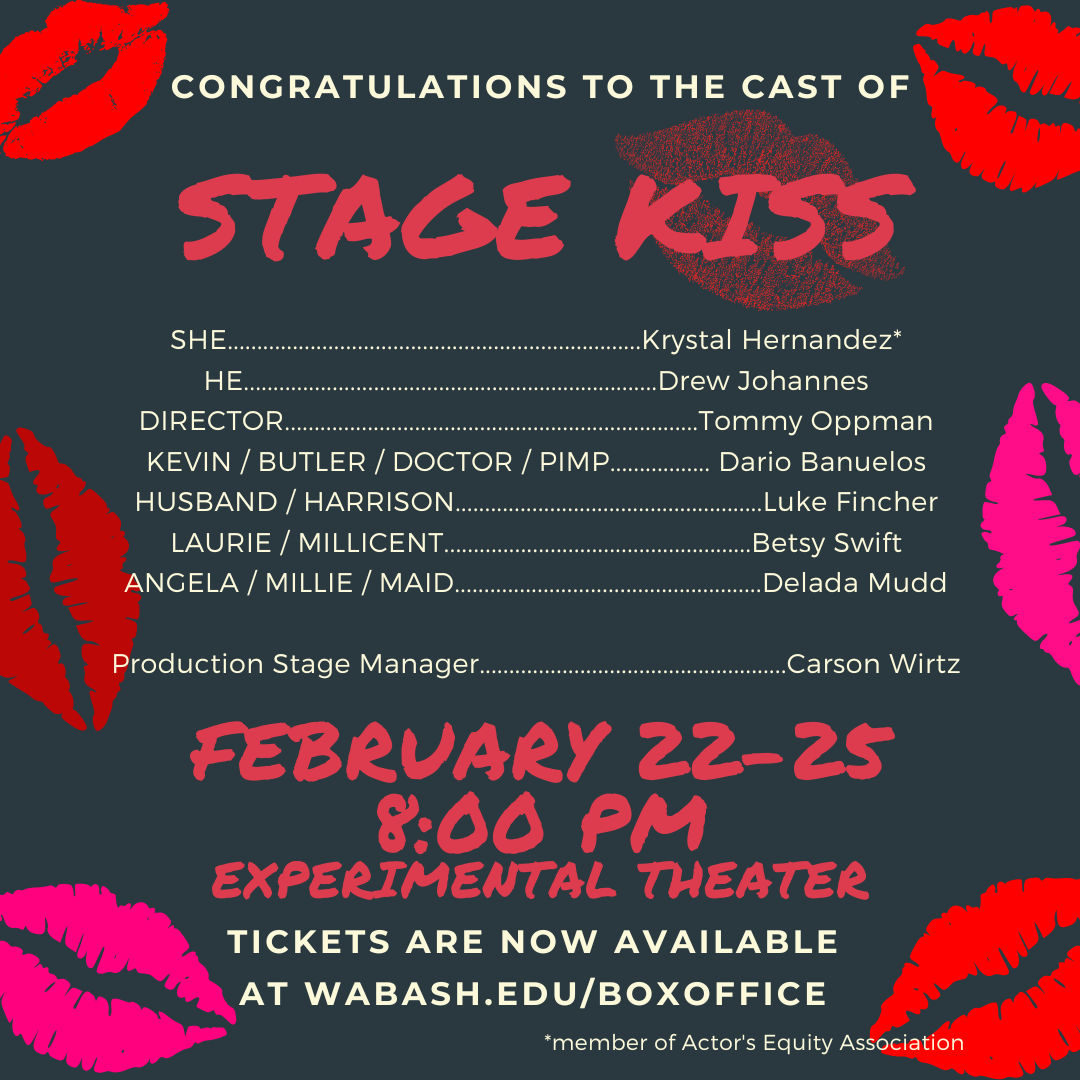 Art imitates Life. Life imitates Art. When two actors with a history are thrown together as romantic leads in a forgotten 1930s melodrama, they quickly lose touch with reality as the story onstage follows them offstage. A charming tale about what happens when lovers share a stage kiss—or when actors share a real one.
This venue is not handicap accessible. We apologize for any inconvenience.
Guidance Suggested: May involve material parents might not approve for young children.
FINE ARTS BOX OFFICE
Fine Arts Center
Wabash College
765.361.6411
finearts@wabash.edu
Facebook
Instagram
Twitter
Box Office Hours
Monday – Friday, 8:30am-noon and 1:30-4pm, and 60 minutes before curtain time for ticketed events.
Ticket Information
Admission is FREE to all events. All events are general admission. Free tickets are required for Theater Productions and Visiting Artist Series events. All events are subject to change.
Visit www.wabash.edu/calendar for the latest calendar information.
If you have any technical difficulties when reserving tickets, please contact the Fine Arts Center Box Office at 765-361-6411 or finearts@wabash.edu.