Wabash Junior Wins Prestigious NEH Internship
by Howard W. Hewitt
03/16/06
A Wabash College junior has won a prestigious National Endowment for the Humanities summer internship in Washington D.C.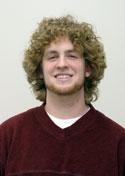 Greg Strodtman '07, Indianapolis, has been selected as one of 15 summer interns from a national pool of candidates. Strodtman will spend his summer reviewing grants.
"I'll be working in the challenge grant office, which is the largest grants NEH awards," the Mt. Vernon High School graduate said. "I'll be doing a review of the grants of the last five years, which totals about $40 million. I'll be looking into whether or not the organization that asked for the grant money made use for it in the same way they applied for it."
The NEH provides funding to cultural institutions, such as museums, archives, libraries, colleges, universities, public television, and radio stations, and individual scholars.
The NEH website offers a more detailed description of its mission: "Because democracy demands wisdom, the National Endowment for the Humanities serves and strengthens our Republic by promoting excellence in the humanities and conveying the lessons of history to all Americans. The Endowment accomplishes this mission by providing grants for high-quality humanities projects in four funding areas: preserving and providing access to cultural resources, education, research, and public programs."
Strodtman learned of the opportunity from Assistant Professor of History Michelle Rhoades. He had taken a course on 19th century European history from Rhoades and became interested in the history of medicine.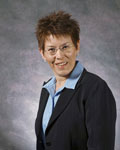 Rhoades has guided Strodtman's interest in medicine's history and suggested he study in London because of the close proximity to the Wellcome Library for the History and Understanding of Medicine. He is currently collecting research and writing a paper that will be submitted for publication.
Strodtman has decided the interest in the history of medicine will become his career. "I'd like to go to graduate school in the history of medicine, science, and technology," he said. His goal would be to become a professor.
"Greg is one of our best students: he is dynamic, intellectually curious, and well on the road to developing a genuine expertise in the history of medicine," Rhoades said. "The NEH internship is a wonderful opportunity for him to learn more about the decisions the NEH makes and what winning grants look like.
"As he pursues his PhD, this information will be invaluable. A strong student with a great sense of humor, Greg should make all of us at Wabash very proud."
Strodtman said his family and friends were really excited about his earning the internship, noting only 15 students are selected nationwide. While in Washington, Strodtman learned he'll be able to stay with Hayden Wetzel '72. Wetzel is a research writer for the U.S. Dept. of Commerce and has previously opened his home to Wabash students during the spring break externship program.
The NEH was founded in 1965 and has funded such notable projects as: "Treasures of Tutankhamen," the exhibition which was seen by more than 1.5 million people; "The Civil War," the landmark television documentary on PBS by Ken Burns; and fifteen Pulitzer prize-winning books.