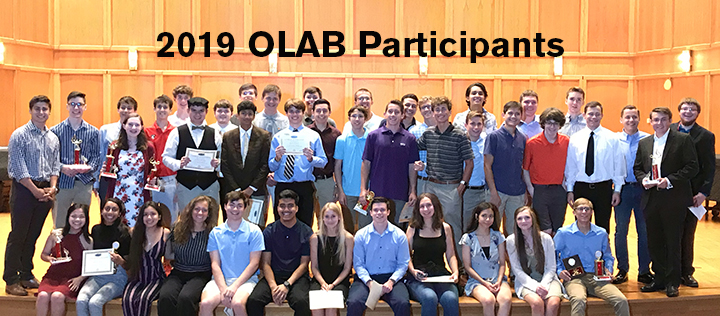 The 48th OLAB Program has been suspended because of the COVID-19 pandemic.
OLAB is a one-week hands-on introduction to business and the market economy for young women and men entering their senior year in high school. Considered one of the premier summer programs in the country, OLAB teaches students that business can be fun, creative, challenging, and rewarding.
In 2019, students from eight states and Japan participated in the OLAB program.
The highlight of the week is "The Game." In addition to lectures by business leaders and Wabash faculty, students work in teams running a mock business. There is also time for recreation, as well as social activities in the evenings. To see a sample daily schedule, view the "At a glance" page.
Students do not have to be planning a career in business to attend. What is required is a desire to learn how business and the market economy affects our daily lives. Many OLAB graduates are now doctors, lawyers, and teachers, as well as business professionals.
Cost: OLAB costs absolutely nothing for students to attend. Since its inception, the program has been funded entirely through the generous financial support of program sponsors who pay the tuition for each student, including the Goodrich Trust, the Scientech Club Foundation, and the Rotary Club of Carmel Indiana.