The Lincoln Statue
by Beth Swift • June 20, 2013

Share: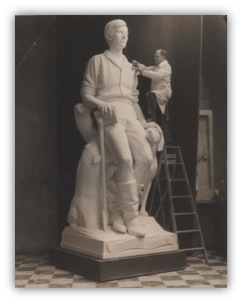 The Lincoln Statue that sat in front of the newly built Campus Center (now the Sparks Center) is the subject of one of my favorite Wabash stories. For those who have not heard it, here is the story from "Mr. Wabash" himself, Byron Trippet from his memoir, Wabash On My Mind.
At left, the sculptor Paul Manship at work on the Lincoln as a Hoosier statue.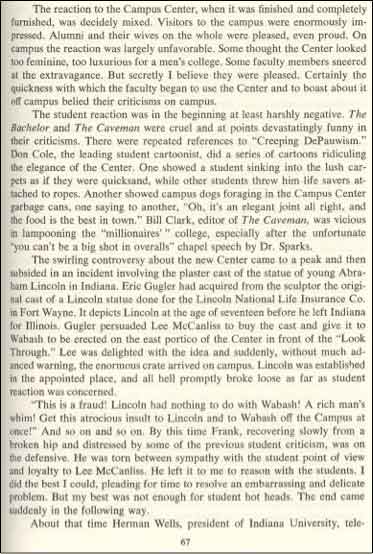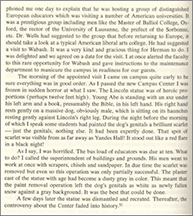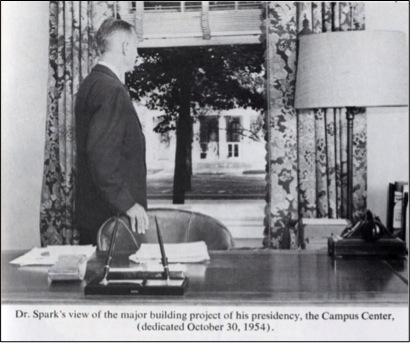 Above we see the view out the President's window including the statue on the porch of the Campus Center.