Wabash Men Tackling Community Service
by Howard Hewitt • September 12, 2012

Share:
Wabash College men will spread out across the country again this weekend to serve their communities. Wabash Day is an annual fall event coordinated by the National Association of Wabash men.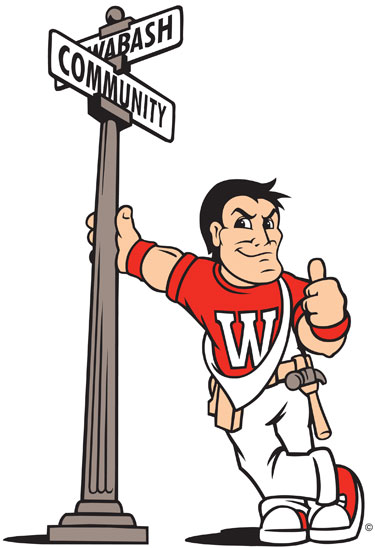 Wabash men will tackle projects from Crawfordsville to San Francisco and from Madison Wisconsin to Austin, Texas, and all points in between.
Although many of our alumni contribute substantially to their communities, year round, Wabash Day is a weekend we set aside to do good work together," said 2012 Wabash Day Chairman Ross Dillard '07. Wabash alumni will be giving back at food banks, veterans' homes, city parks and at a variety of other projects."
You can see a detailed look at Wabash projects and project leaders on this Google Map.
There is a big push this year to set an all-time turnout record in Crawfordsville. "Wabash students will follow the lead of the alumni by spending the day on projects to better their hometown of Crawfordsville," Dillard said.
Montgomery County projects include Habitat for Humanity, Montgomery County Free Clinic, Crawfordsville Youth Football League, Vanity Theater, Animal Welfare League, City of Crawfordsville, Sugar Creek Clean-up, Lew Wallace Study, Sportsman's Club, Old Jail Museum, and Baldwin Field.
WABASH Day T-shirts will be given to the first 300 students showing up for work Saturday morning.
"Overall, it should be a great weekend as the Wabash family comes together to recognize the importance of community leadership and community service," Dillard said.