40th OLAB Program Underway
• July 9, 2012

Share:
Sixty high school seniors from all across the country descended on the Wabash College campus Sunday, marking the 40th consecutive year of the Opportunities to Learn About Business Program. OLAB is believed to be the longest-running, fastest, most entertaining, and successful program of its kind in the United States.
OLAB Director Jim Amidon said that selecting students for this year's program was particularly difficult, but that he was thrilled with the final results.
"We received applications from literally every corner of the country, and we're pleased to have selected what we believe is the most diverse OLAB student body in the 40-year history of the program."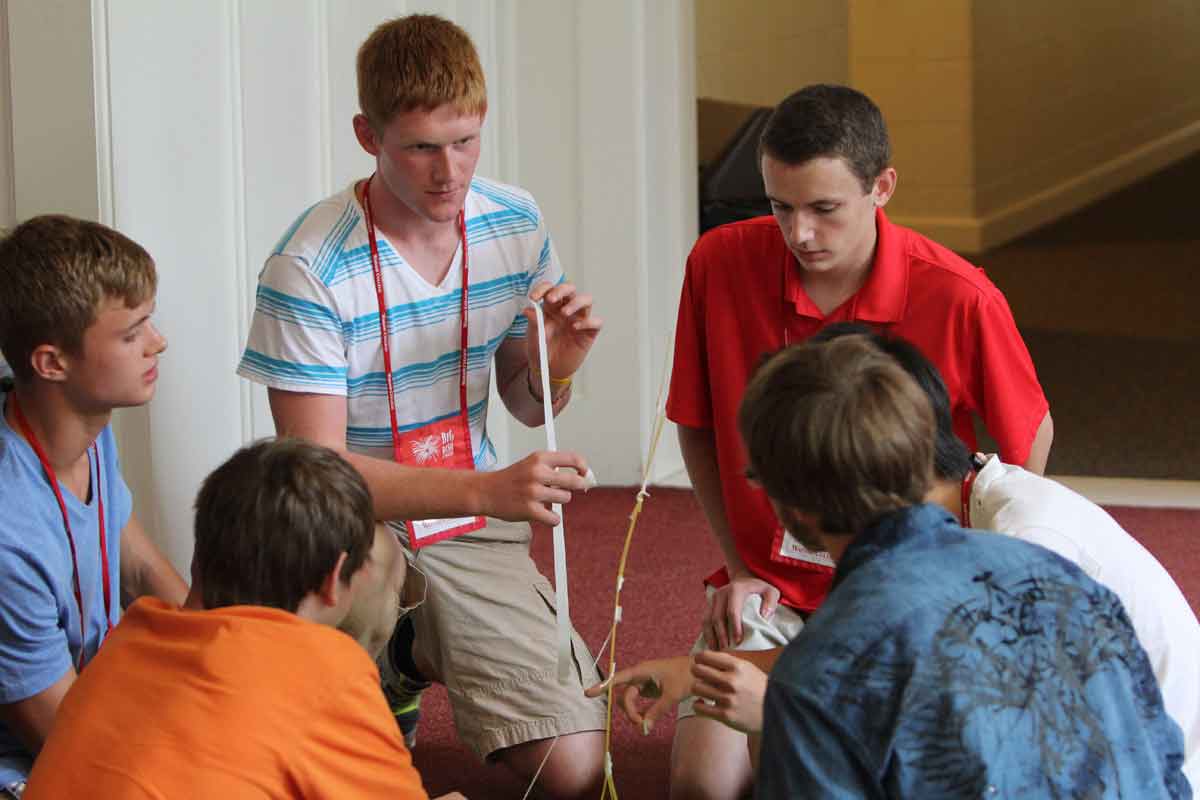 Amidon said that the Internet has resulted in students from all over the country applying for the one-of-a-kind program. Typically students hear about OLAB from siblings or friends who have attended the program, but this year college counselors and high school guidance counselors played significant roles. Also web sources like "College Confidential" helped high school seniors find out about Wabash's OLAB program.
Students in OLAB this year come from Indiana, Texas, Michigan, New Jersey, Connecticut, Kentucky, Illinois, California, Florida, Tennessee, New York, and Oregon. "It's terrific that we have 23 students from outside Indiana," said Amidon. "This program used to be limited to students from Indiana, but we're now nationally known and respected."
The OLAB schedule in 2012 is once again fast-paced and full of fun. "Labbies," as participants are known, started Sunday with a workshop led by Wabash Rhetoric Professor Todd McDorman, before diving headlong into production and marketing lectures games led by DePauw Economics Professor Humberto Barreto and Game-Master Greg Shaheen. Later in the week, Wabash Economics Professor Frank Howland joins the faculty, as do Indianapolis attorney Chris Cotterill and Nike executive JoAn Scott.
The program enters its 40th year and has served more than 2,500 students. One student, Dexter Odle, knew a lot about OLAB — his older brother and father both attended the program.
A veteran counseling corps headed by Deans of Students Brittany Craft and Mike Metroka, both in their eighth year, includes a number of first-year counselors, as well.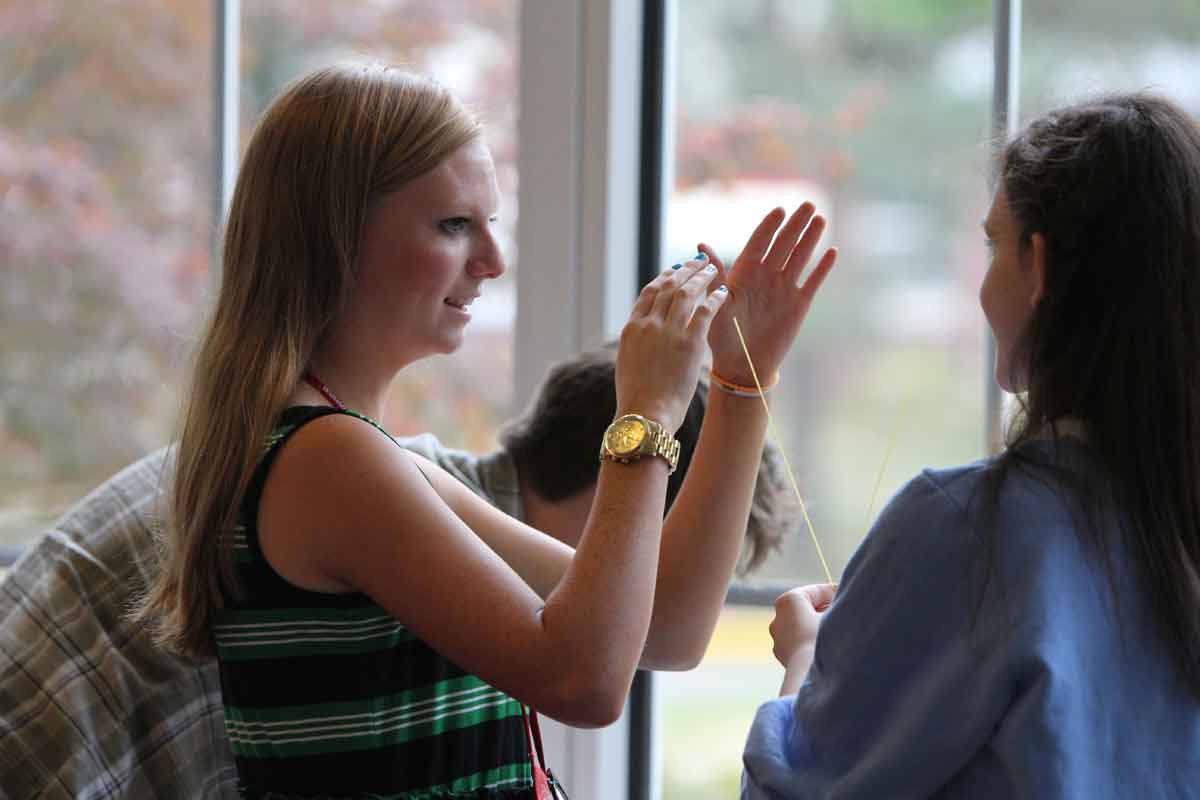 "Having veteran counselors is important because of the pace of the program as the week progresses," Amidon said, "but having several first-time counselors brings so much energy to the program. Kojo Manu, a junior at Susquehanna University, is in his third year as a counselor. Evan Rhea (sophomore, Emory), Seth Gunderman (freshman, Wabash), Elizabeth Stratton (freshman, Indiana), Abbey Swhear (freshman, Indiana), and Cheryl Faux (freshman, Indiana) round out the counseling staff.
Participants in OLAB will study effective group decision-making, speech-making, accounting, production, finance, the stock market, marketing, advertising, and they will even negotiate a labor agreement — or at least they'll try.
"It's a very full week," said Amidon. "We try to instill in the students from day one that they need to pay attention, get involved, have fun, and think both critically and creatively. Those are the keys to success and fun at OLAB."
Along the way, counselors will provide plenty of recreational opportunities for students.
The Goodrich Trust continues to be the anchoring sponsor of the OLAB program. Other sponsors include the D.J. Angus-Scientech Foundation, the Eugene and Marilyn Glick Foundation, James and Charlotte Price, Rotary Club of Carmel, Kiwanis Club of Crawfordsville, and Nucor Steel. Participants receive full scholarships to participate in OLAB.
"For 40 years, OLAB has been a unique program in every way — the computer simulation, make-up of the student body, the pace of the game — and the fact that students have never had to pay to attend makes it an even stronger program. We are indebted to the Goodrich Trust and all of our sponsors for continuing to support these talented, creative high school students," added Amidon.
Graduation is set for Saturday, July 14 at 2:00 p.m. in the Fine Arts Center.
More News
---
---
Photo Galleries

2012 OLAB Program — Day One