2012 Road Trip Off To Great Start
by Tom Runge • July 8, 2012

Share: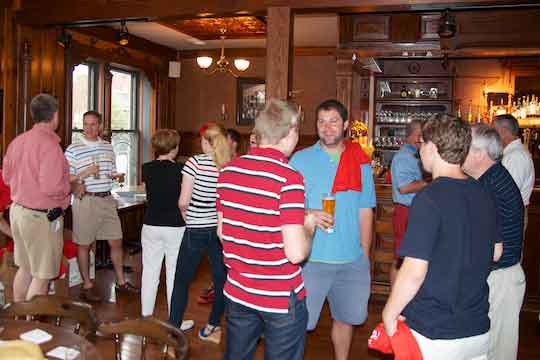 The 2012 Wabash Road Trip is off to a great start! Alumni and their families in the St. Louis area hosted the road crew - Rudy Altergott '13 and Frank Ruvoli '13.
Jim Dyer '83, the local Regional Association leader, and his family hosted Rudy and Frank at their home. Jim helped get the word out about the Road trip event which helped build attendance. Dressel's Public House, a favorite St. Louis pub, was the location.
Several alumni pointed out the Road Trip events - with little or no programming and an informal atmosphere - really allow for a maximum of networking and interaction among the attendees.
Rudy and Frank leave tomorrow morning to continue the trip - their next stop is in Kansas City on Monday, July 9, 2012.
For a few more photos, click here.