Young Rapper Mac Miller Performs April 13
• March 20, 2012

Share: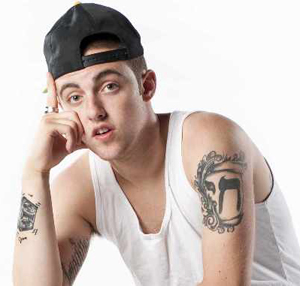 American rap phenom Mac Miller will be performing at Wabash Friday, April 13 as the College's spring National Act.
Miller, 20, of Pittsburgh, Pennsylvania, released a variety of mix tapes in 2007 with his band Ill Spoken. In 2010, he won the Best Artist Under 21 award. He released his debut album Blue Slide Park on November 8, 2011. The album sold 144,000 copies in its first week, reaching number 1 on the Billboard 200. Visit Miller's website here.
The Cool Kids and The Come Up are Miller's opening acts and will take the stage at 8:00 p.m.
Tickets are available in the bookstore and on the bookstore's website for $20. They will also be sold at the door for $30 the night of the performance. Tickets can be purchased via Will Call, which will be set up in the Sparks Center. Will Call will be open at 6:00 p.m.; doors open at 7:00 p.m.