Wabash Creates Difference Makers
by Tom Runge • February 11, 2012

Share: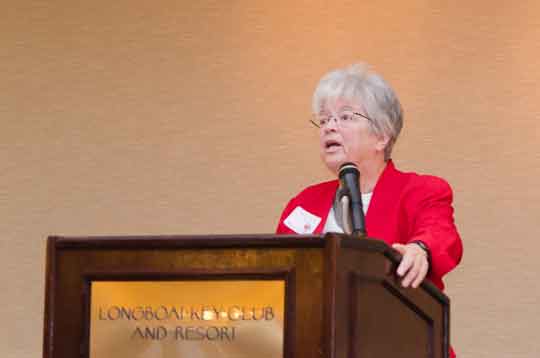 Longboat Key Resort provided a great setting for the final leg of the Wabash Florida trip with President and Mrs. Pat White and Professor Melissa Butler.
Professor Butler stressed that while Wabash is different today – 68% of the faculty are new since 2000 – the critical parts of the Wabash education remains the same. Wabash still attracts gifted faculty members who enjoy teaching in an undergraduate setting. Wabash is still a place where the entire educational community takes young men seriously. The Challenge of Excellence, Professor Butler pointed out, is already making Wabash stronger.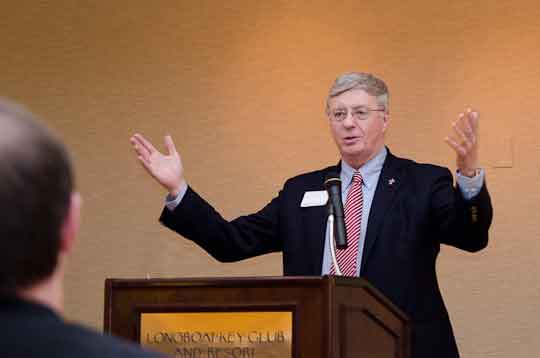 President White outlined the ways student unlock their creativity while at Wabash. The focus on pushing through personal boundaries and reaching their wildest dreams is just a part of the Wabash experience. It's not unique – it happens every day. And not just for a few but for the many. President White thanked alumni and their spouses/partners/significant others for playing a key role in the education of our young men, from supporting the college financially to serving as mentors.
Many thanks to Paul and Kathleen Saxon for hosting the event.
For more photos, click here.
Photos:
Top - Professor Melissa Butler H'85
Middle - President Pat White