Challenge of Excellence Strengthens Wabash
by Tom Runge • February 9, 2012

Share: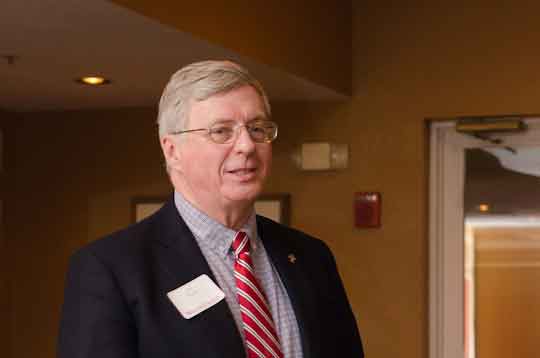 Professor of Political Science Melissa Butler H'85 and President Pat White shared the numerous impacts the Challenge of Excellence is already having on Wabash College with alumni and parents in Ft. Myers, Florida at the Lexington Country Club.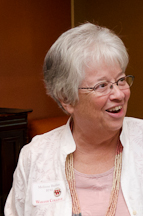 Professor Butler gave a very personal account of the impact she has seen as a result of faculty development funds and compared that to her own transition as a young faculty member. Faculty development funds allowed her to gain experiences all around Europe. Butler's replacement, Lexie Hoerl, has had a similar experience using faculty development opportunities. A stronger faculty makes for a stronger Wabash.
Butler also explained the need to continue to raise funds for scholarships. She further explained that immersion and study abroad opportunities for students mirror the faculty development opportunities.
President White recapped a great year thus far at Wabash, from a large freshman class to the numerous achievements of our student-athletes. He shared several stories of our students - noting they take their education and personal development seriously.
The President explained that the economic downturn in 2008 caused the college to reevaluate everything but Wabash managed to immerge stronger than ever and more efficient.
Many thanks to Professor Butler for hosting the event. For a few more photos, click here.
Photos:
Top - President White
Right - Professor Melissa Butler H'85