Morillo to Give LaFollette Lecture
• October 4, 2011

Share: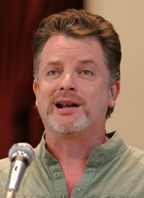 Stephen Morillo, the Jane and Fredrick Hadley Chair in History at Wabash College, will present the 31st Annual LaFollette Lecture on Friday, October 7 at 4:15 p.m. in Salter Hall in the Fine Arts Center.
The LaFollette Lecture Series was established by the Wabash College Board of Trustees to honor Charles D. LaFollette, their longtime colleague on the Board. The lecture is given each year by a Wabash faculty member who is charged to address the relation of his or her special discipline to the humanities, broadly conceived.
This year's lecture will be given by Dr. Stephen Morillo of the History Department. His lecture title is "Ibn Khaldun Views Olitski."
In this lecture Morillo explores the relationship of World History, his academic discipline, to the humanities. Morillo uses Ibn Khaldun, the great Islamic historian of the 14th century, and Jules Olitski, the 20th century Russian-American abstract expressionist painter, as metaphorical lenses through which to examine the philosophical and conceptual problems raised by doing world history.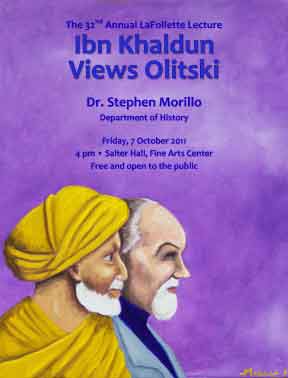 As both an historian and a painter himself, Morillo deploys his historical exemplars in ways that make this a very personal journey into the interdisciplinary world of the humanities.
The event is free and open to the public, and a reception will follow.