Wabash Tops Wooster, Advances
by Jim Amidon • April 29, 2011

Share: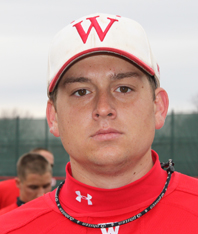 Brian Van Duyn pitched into the ninth inning with warrior-like mentality, hurling over 140 pitches to earn the victory in Wabash's 3-2 win over the College of Wooster in the second round of the NCAC Baseball Tournament.
Wooster entered the tournament as the top seed, but sloppy fielding by the Scots, timely hitting by the Little Giants, and Van Duyn's grace under pressure helped give Wabash its second win over Wooster this year.
Van Duyn allowed just two runs on 10 hits over 8 2/3 innings on a day when he threw 142 pitches and struck out six Wooster batters. Luke Zinsmaster came on to get the save, but not before walking a couple of batters.
The win improves Wabash to 20-20. Coach Cory Stevens' Little Giants have earned a spot in Saturday afternoon's championship round. Should the Little Giants win Saturday's 1 p.m. contest, Wabash will capture the 2011 NCAC Championship. If Wabash loses its first game, it will have another shot at the title in a 4 p.m. contest in the double elimination tourney.
Wabash managed just six hits against Wooster — led by John Holm's three hits and a solo home run to lead off the fifth inning.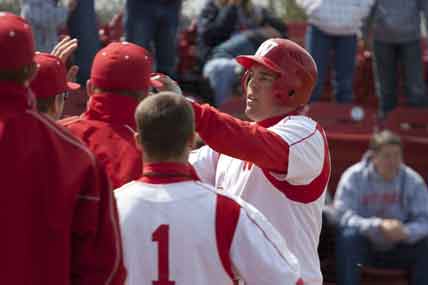 Wooster had taken a 2-0 lead with runs in the third and fourth innings, but Van Duyn shut down the Scots the rest of the way.
Meanwhile, sloppy fielding in the home half of the seventh allowed Wabash to take the lead and the victory. Wabash managed just one hit, but two errors allowed John Pennington and and Holm to score and gave Wabash the victory.