Kalamazoo Campus Murder Explored in New Book
• April 13, 2011

Share:
Murder and suicide on a small campus shocked the Midwest in 1999 at Kalamazoo College. College Professor Gail Griffin will speak at 8 p.m. Thursday in Korb Classroom about her book on the experience.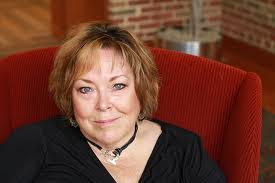 Griffin's book,
The Events of October: Murder-Suicide on a Small Campus
details the events of 1999 on the Michigan campus. A male student shot his former girlfriend then himself in his college dorm room.
"Most important for us, perhaps especially as a college for men, is her exploration of the gender implications of the crime," English Professor Warren Rosenberg wrote in announcing the talk. "How did this relationship go so terribly wrong? In what ways did gender play a role? Neenef, the shooter, was a first generation Iraqi American. Maggie was from a family that had lived in small-town Michigan for generations. What role might cultural differences have played, if any, in the tragedy? Griffin asks these questions, and more, and seeks answers through interviews with friends, teachers, and family."
Griffin is the Parfet Distinguished Professor of English at Kalamazoo.