2010 Brigance Forum Lecture April 12
• April 7, 2010

Share: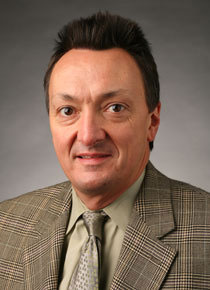 Wabash College will host
John Sloop
as he presents the 2010 Brigance Forum Lecture at 8 p.m. Monday, April 12, in Lovell Lecture Room in Baxter Hall. The title of his talk is "'It's Not Natural': Caster Semenya and the Race of Gender."
A renowned scholar of rhetorical studies, particularly concerning the media, gender, and queer theory, Dr. John Sloop has published three books: Disciplining Gender: Rhetorics of Sex Identity in Contemporary U.S. Culture (2004), Shifting Borders: Rhetoric, Immigration, and California's Proposition 187 (2002, co-authored with Kent Ono), and The Cultural Prison: Discourse, Prisoners, and Punishment (1996) as well as numerous book chapters and articles in prestigious journals.
Sloop is the Associate Dean for the College of Arts and Sciences and Professor in the Department of Communication Studies at Vanderbilt University.
The Brigance Forum is an annual public lecture in memory of the late William Norwood Brigance, teacher, scholar and leader in the Speech Association of America. In his 38 years at Wabash College, "Briggie" taught generations of Wabash students how to be more effective when they spoke and, through his textbooks, taught thousands more in American high schools and colleges.
The Brigance family, friends, former students whom he taught, and those who continued the tradition of speech at Wabash after him, have, through their contributions, endowed the program as an ongoing memorial to William Norwood Brigance.
His talk is free and open to the public. A reception will follow his talk in the lobby of Baxter Hall.