Wabash Mourns Sophomore Josh Linthicum
• January 4, 2010

Share: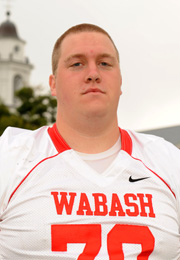 Wabash College sophomore Josh Linthicum of Springfield, Ohio, died Monday morning as a result of complications from surgery at Bethesda Hospital in Cincinnati.
Visitation will be held on Friday, January 8, 2010 from 5-9:00 p.m. at Kenton Ridge High School. A celebration of life will be held on Saturday, January 9 at 1:00 p.m. at the high school. Burial will follow at Ferncliff Cemetery. In lieu of flowers, a memorial fund has been set up in Josh's name at National City Bank in Springfield. Arrangements are being managed by Jackson Lytle Williams Funeral Home in Springfield.
Linthicum, 19, was a history major with hopes of attending law school after graduating from Wabash. He also worked in the Wabash athletics training room.
"The entire Wabash community is saddened by this tragic news, and our thoughts and prayers are with Josh's family," said Wabash President Patrick E. White. "Josh was an extremely likable guy, who was full of spirit and had a zest for life. I know that he loved attending Wabash and being a part of the Wabash football team.
"He will be missed by all of us at the College."
A member of the Wabash football team, Linthicum played in four games this season on the offensive line for the Little Giants.
"Josh always stopped by my office when he was headed to work in the training room just to sit and talk for a while," said Wabash's head football coach, Erik Raeburn. "This is such a terrible tragedy for his parents and family, and for his Wabash family, as well."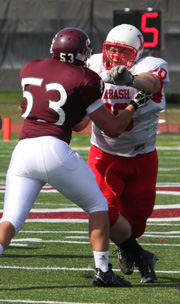 A graduate of Kenton Ridge High School in Springfield, Ohio, Linthicum was a member of the National Honor Society, the Spanish Honor Society, and Leo Club.
Linthicum participated in football, basketball, baseball, track, and power-lifting for the Cougars. He was a first team All-Central Buckeye Conference selection in football, and also earned second team All-Area, County, and District honors.
"Josh's smile and outgoing personality instantly made him a friend to everyone he met," said Brent Harris, Wabash College Director of Sports Information and Marketing. "He will be missed by not only his Wabash football teammates, but by so many other members of the Wabash campus whose lives he touched."
Linthicum is the son of Debbie and Mike Linthicum.
Wabash students, who are away from campus during the College's winter break, were notified of Linthicum's passing by email.
Notes of condolence for the family can be made online
here
.