Fourteen Football Players Earn All-NCAC Awards
by Brent Harris • November 23, 2009

Share:
Fourteen Wabash College football players received All-North Coast Athletic Conference honors Monday with the release Monday of the annual First, Second, and Honorable Mention Teams as voted upon by the coaches.
Matt Hudson, Kody LeMond, Evan Isaacs, Matt Whyde, Addrian Frederick, and Wes Chamblee were First Team All-NCAC picks. Chamblee also joined Jeremy Morris, Skip Tokar, Matt Kraft, CJ Gum, and Bryan Watson as Second Team All-NCAC selections. Chad Sorenson, Craig Morrison, and Jake Martin were named to the Honorable Mention All-NCAC squad.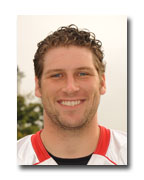 Hudson
(left)
earned First Team honors for the third consecutive season in addition to being named the 2009 Mike Gregory Award recipient as the NCAC Offensive Player of the Year for the second straight season. Hudson led the conference in passing, throwing for 2,516 yards in just nine games. His 25 touchdown passes and 292 yards-per-game total offense average also topped the NCAC lists. Hudson moved to second on the Wabash and NCAC all-time touchdown passing list, throwing for 79 TDs in three seasons. He posted the top passing efficiency rating in the NCAC in 2009 at 169.5, which was also the second-best mark in Wabash history. Hudson accounted for 30 touchdowns for the Little Giants this season, rushing for five scores in addition to his 25 TD passes.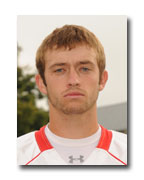 LeMond
(right)
became the first Wabash and NCAC player to reach the 1,000-receiving yards mark in back-to-back seasons, recording 65 receptions for 1,059 yards in 11 games this season. LeMond was first in the NCAC in touchdown receptions with 14, and was second in total receptions and receiving yards. He is already third on the Wabash all-time TD receptions list with 28 and sixth in total receiving yards (2,364). His 1,059 yards this season were the fifth-best in NCAC history and came one year after he set the conference record for single-season receiving yards with 1,228. LeMond topped 100 receiving yards in four games and had at least two touchdown receptions in four contests. He made 10 receptions for 197 yards and four scores at Wooster, all season highs. He scored at least once in nine of 11 games for the Little Giants. He was a First Team All-NCAC pick in 2008.
Isaacs, Morris, Tokar, and Morrison started all 11 games on the offensive line for Wabash, helping the Little Giants finish first in the NCAC in passing offense (280.2 yards per game), second in scoring offense (38.8 points per game), total offense (432.2 yards per game), and fourth in rushing offense (152 yards per game). The four seniors were key parts of an offense that allowed only 10 sacks for 78 yards in 11 games. Isaacs was a First Team All-NCAC selection in 2008. Morris earned First Team honors in 2008 and 2007. Tokar and Morrison received All-NCAC honors for the first time in their careers.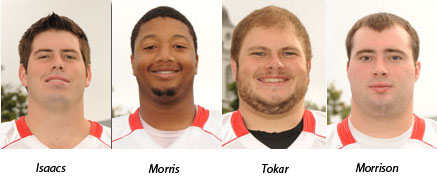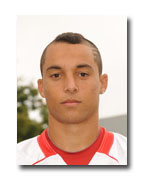 Chamblee
(left)
earned First Team honors as a return specialist and was a Second Team selection at wide receiver. The junior currently leads the nation in punt return yardage with an average of 17.64 yards per return. He is second in kickoff return average at 29.64 yards in 10 games. Chamblee returned a punt 86 yards for touchdown against Allegheny for his longest return of the season. He also had a 49-yard punt return against Hiram and two other returns of at least 20 yards. Seven kickoff returns went for at least 20 yards, including two 42-yard returns against Denison and Hiram for his two longest of the season. As a wide receiver, he made 60 catches for 778 yards and six scores. He ranked third in the league in receptions and receiving yards per game (77.8), fourth in total receiving yards, and fifth in touchdown receptions. Chamblee was a Second Team All-NCAC selection in 2008 as a return specialist.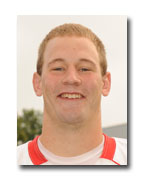 Whyde
(right)
started 11 games at defensive end for Wabash, finishing sixth on the team in total tackles with 39. His 10 tackles for losses totaling 38 yards were second-best among Little Giant defenders, while he tied for the team lead in sacks with five for 27 yards. Whyde made a season-high six tackles at Wooster, then equaled that mark again in the Little Giants' first round NCAA playoff game at Illinois Wesleyan on Saturday. He helped the Wabash defense finish second in the NCAC in rushing defense (77.7 yards per game allowed) and scoring defense (14.7 points per game allowed), and third in total defense (295.8 yards per game allowed). Whyde earned Honorable Mention All-NCAC honors in 2008.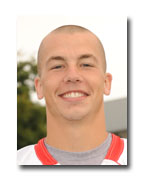 Frederick
(left)
led the NCAC in interceptions, recording nine picks to set a new Wabash single-season record despite playing in only eight games. He recorded four interceptions against Wittenberg to tie the Wabash single-game mark set initially by Joe Haklin '73 against Hanover in 1971. Frederick finished fifth in tackles for Wabash with 42 and made one tackle for a loss of two yards. He forced two fumbles and had one fumble recovery. Frederick finished his career with a total of 15 interceptions to rank fourth on the Wabash all-time list. He was a Second Team All-NCAC selection in 2008.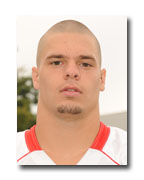 Gum
(right)
led Wabash in tackles this season with 82 stops, including 48 solo tackles. He added 5-1/2 tackles for losses totaling 13 yards and shared a sack for four yards. Gum started eight games and played in ten total contests for the Little Giants. He led the Little Giant defense in total tackles six times, recording a season-best 12 tackles in the Little Giants' 32-19 victory in the 116th Monon Bell Classic at DePauw University.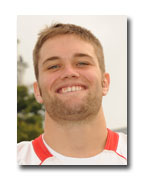 Watson
(left)
was second on the team in total tackles with 61, and led the Little Giants with 11 tackles for losses totaling 59 yards. He made 29 solo stops and had five sacks for 49 yards in 11 starts at middle linebacker. The senior co-captain had two fumble recoveries and forced one fumble. Watson made a season-best nine tackles against Washington University – St. Louis.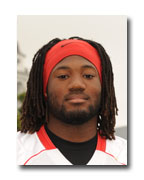 Kraft
(right)
returned to the Wabash lineup after missing the 2008 season to be with his family after the sudden death of his father that fall. He started all 11 games at outside linebacker this season, finishing fourth on the team in total tackles with 54 and second in solo stops with 35. Kraft added four tackles for losses totaling eight yards. The senior co-captain led the Little Giants with a season-best 13 tackles against Wittenberg.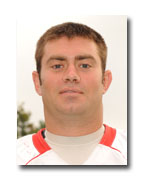 Sorenson
(left)
caught eight passes for 98 yards and two touchdowns in his final season as a tight end for the Little Giants. He was fifth among Wabash receivers in catches and total yards. He posted season-highs with two receptions for 45 yards against Oberlin, and made another two receptions for 23 yards against Hiram. Sorenson's touchdown receptions came on an eight-yard pass against Kenyon and a three-yard reception in the first round of the NCAA Football Playoffs at Illinois Wesleyan. He also earned a place on the Honorable Mention All-NCAC squad in 2008.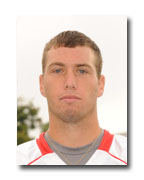 Martin

(right)

finished third on the Wabash team in total tackles, recording 59 stops with 32 solo tackles. He made four interceptions, finishing second among Little Giant players in that category. He also led the team in pass breakups with eight. He had a fumble recovery and made 2-1/2 tackles for losses totaling four yards. Martin led the Little Giants with eight tackles against Hiram. His interceptions came against Washington University – St. Louis, Wooster, Oberlin, and DePauw.




For more information see: