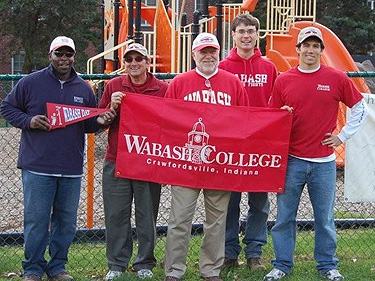 Six Wabash alumni met on Sunday afternoon - at the same time as Colts kickoff, no less - at Colonial Park Apartments, on East Washington St.
Colonial Park is a property of Partners in Housing, an organization founded by Frank Hagaman '72, which develops safe, affordable housing to sustain life for special needs populations, and then connects residents with social services.
Volunteers helped clean up the property by trimming bushes and picking up trash. The property is home to a substantial number of children, so we also power washed the playground, which had been built through a partnership with KaBOOM! a few years ago.
Volunteers included
Jon Pactor '71
Brad Johnson '71
Keith Veal '92
Josh Tatum '03
Tim Rickard '08