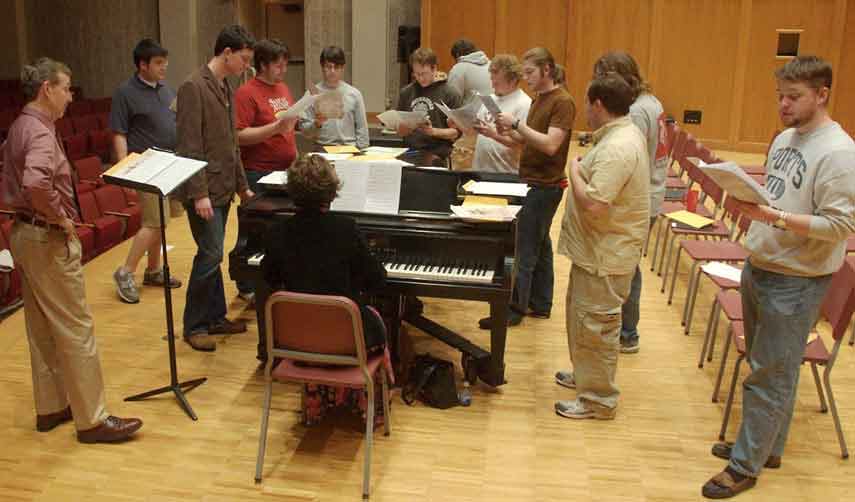 Come join the Wabash College Glee Club's seniors at 4 p.m., Sunday, April 19, in Salter Hall in the Fine Arts Center for a very special program.
For Sunday's program, they will set aside polyphonic motets, sea chanties, and spirituals — in favor of love songs, pop tunes, musical comedy, and clever commentary. The Seniors will share not just their songs, but some of themselves. Be prepared for laughs, smiles, and, perhaps, a surprise or two.
Seniors participating in the program are: Royce Gregerson, Ross McKinney, John Moton, Jacob Peerman, Justin Bilby, Duncan Dam, Jon Harris, Tim Closson, Ronald King, Jay Brouwer, David Herr, Dante Rau, Tom Pizarek, Campbell Robbins, and Nathan Rutz.
The Glee Club is under the director of Dr. Richard Bowen and accompanied by Ms. Cheryl Everett
The concert is free and open to the public.