Wabash College and the Center of Inquiry will host the Third National Conference on "Innovations in the Scholarship of Teaching and Learning at Liberal Arts Colleges" this weekend. More than 80 participants from two-dozen schools ranging from high schools to colleges will be on campus through Sunday.
The conference is co-chaired by Wabash professors Warren Rosenberg and Deborah Butler.
Over 20 Wabash faculty members will spend the first part of their Spring Break focusing on improving teaching and learning at the College. Five Wabash faculty — Crystal Benedicks, Charlie Blaich, Michele Pittard, Bob Royalty, and Rick Warner will give presentations and another eight members of the Wabash faculty will serve as moderators and session chairs.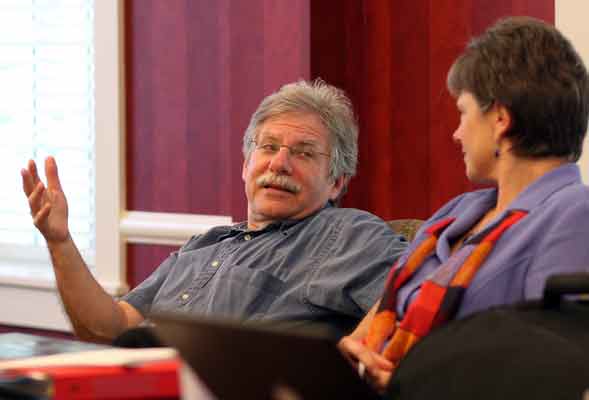 "The primary intention of the Scholarship of Teaching and Learning (SoTL) is to improve our own classroom teaching," Rosenberg said. "The more intentional we are about what we do in the classroom, and the more aware we are of what our colleagues in our field and others are doing, have done that has worked, the better we will be as teachers and the more our students will benefit."
The conference is designed to allow liberal arts faculty to share innovations in the scholarship of teaching and learning. In many liberal arts colleges, faculty and staff are engaging in this scholarship, documenting the instructional practices that support teaching excellence, and making these more public than ever before.
Friday night's keynote speech will be presented by Barbara Cambridge and Darren Cambridge '96.
Barbara Cambridge is Director of the Washington Office of the National Council of the Teachers of English, co-leader of the Inter/National Coalition for Electronic Portfolio Research and an Associate with the Carnegie Academy for the Scholarship of Teaching and Learning.
Darren Cambridge, who majored in English as a Wabash undergraduate, is Assistant Professor at New Century College of George Mason University and Associate Director of the Inter/National Coalition for Electronic Portfolio Research
Charles Blaich, Professor of Psychology at Wabash and Director of the Center of Inquiry in the Liberal Arts at Wabash, will present Saturday night's keynote. Professor Blaich will present "Bridging the Gap: Connecting Institutional Data and the Scholarship of Teaching and Learning," using data from the Wabash National Study of Liberal Arts Education.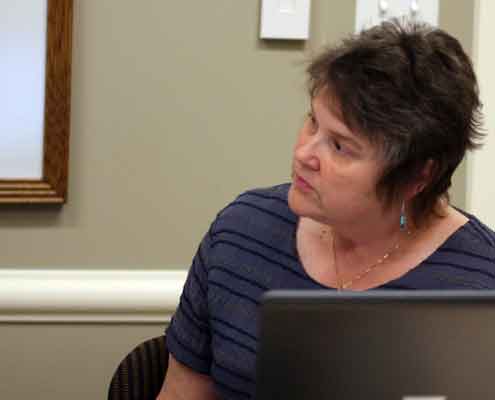 "We all spend a great deal of time thinking about our teaching, devising our teaching, trying to understand if it's having an impact on student learning," Professor of Teacher Education Deborah Butler said. "But we do it in the quiet of our classroom and offices, but we don't have a way of learning from each other as a profession."
Scholars who attend the SoTL conference will spend two days in focused sessions, take part in round table discussions, and participate in poster sessions. Sessions include programs for the Scholarship of Teaching and Learning in the K-12 classroom; the SoTL and writing; analysis of institutional, program, and departmental studies; cognitive development; the liberal arts and the SoTL; consortial support of faculty working on student learning; faculty development; the role of teaching and learning centers; active learning; how to design SoTL projects; and the need to publish the work of the SoTL.
"Most people do this so they can really advance their own teaching and be more effective for their own students," Butler said. "To meet the demands of this being a forum of scholarship, you have to go that next step in some way. Otherwise, you're doing scholarly teaching, being reflective, thinking strategically, and that's wonderful — but it still wouldn't be the scholarship of teaching and learning unless you're part of that broader conversation about pedagogy and what you're doing in a classroom so people can learn from you."
Scholars attending the SoTL conference at Wabash will be working in Hays Hall and dining in Sparks Center.