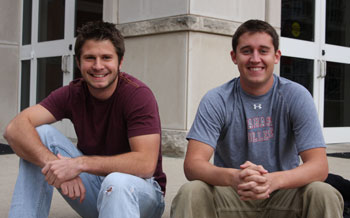 Jake German spent his summer completing an internship with Wabash Career Services. His summer projects included producing a video for students about interviewing and planning the annual Community Fair with fellow student intern Pat Patterson. He also co-hosted a campus virtual tour video with Jake Ezell.
Click here to see the campus virtual tour.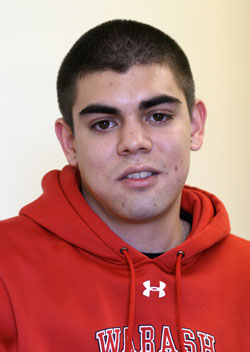 Select a link below to hear what Jake, Jake, and Pat had to say about their summer video projects.
Jake Ezell: The college selection process
Jake German: Summer of experiences, Filming the interview video
Pat Patterson: Most memorable piece of advice, Change in career plans
photo above: Jake Ezell (left) and Jake German (right) on the steps of Detchon.
photo left: Pat Patterson