Services Planned for Susan Veatch Cantrell
by Jim Amidon • January 15, 2008

Share: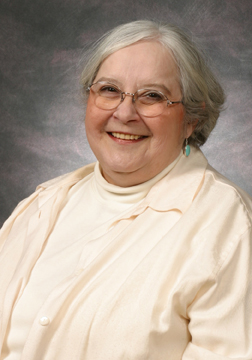 Susan Veatch Cantrell, a 22-year member of the Public Affairs staff at Wabash, passed away early Monday morning. She was 63 years old.
Visitation will be at Hunt and Sons Funeral Home in Crawfordsville from 4 p.m. to 8 p.m. Friday, January 18. Funeral services will be held at 11 a.m. Saturday morning at St. Bernard's Catholic Church with burial to follow in Oak Hill North Cemetery.
Memorial gifts to Wabash College may be sent to the Advancement Office, P.O. Box 352, Crawfordsville, IN 47933. Notes of sympathy for the family may be sent to Kane House at Wabash College.
Cantrell began her career at Wabash as a part-time writer in the Development Office in 1985. She became director of public relations in 1989, a position she held until 1995. She later served Wabash as director of campaign communications for the Campaign for Leadership, and was a senior writer in the public affairs and marketing office until her retirement in May 2007.
Cantrell originated Wabash's first parents' newsletter, "A Letter Home," in the 1980s, and was a speech writer for three Wabash presidents and two interim presidents. For two decades, she was the principal writer of all of Wabash's most formal documents, such as honorary degree citations, honorary alumni citations, and alumni awards of merit.
A Crawfordsville native, Susan earned a degree in political science from Indiana University and attended the CBS School of Management. She came to Wabash after having worked as the Editorial Director of WCBS Radio in New York City, where she also produced and hosted a weekly news interview program. Her career in radio began at WBBM Radio in Chicago, where she served for five years as Editorial Director. Prior to that she worked in Washington, D.C., on the staff Senator Charles Percy of Illinois. 
She was President of the National Broadcast Editorial Association in 1983-84. She served as a board member of the New York Chapter of Media Alert, the National Conference of Editorial Writers, and the Radio and Television News Directors Association. Her professional writing awards included those from San Francisco State University, the National Broadcast Editorial Association, United Press International, the Associated Press, Sigma Delta Chi, and the new York State Broadcasters Association.
In Crawfordsville, Cantrell was a member of the Montgomery County Historical Society, the Montgomery County Visitors and Convention Bureau, and the League of Women Voters.
Steve Charles paid tribute to Cantrell at the time of her retirement with a story in Wabash Magazine.