Faculty Begin Music Season Sunday Afternoon
by Karen Handley • August 23, 2006

Share:
Cheryl Everett and Alfred Abel will present an afternoon of music at 4 p.m. Sunday, August 27, in Wabash College's Salter Hall in the Fine Arts Center. The concert is free and open to the public.
The afternoon concert will include Everett performing a piano solo L'isle joyeuse by Claude Debussy. Abel will perform Jean-Marie Leclair's Sonata in D Major, Giuseppe Tartini's "Devil's Trill" Sonata, Beethoven's "Spring" Sonata, and Vieuxtemps' Duo Brillant, performed with violin, viola, and piano.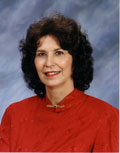 Everett is an Adjunct Instructor of Piano at Wabash College and accompanist for the Glee Club. She is a member of the Executive Board of the Indiana Music Teacher's Association and serves as the Ensemble Concert Chair. In 1999, she was honored by that organization as its "Teacher of the Year." Everett has performed in recitals and master classes in conjunction with the International Workshops in Canada, France, Italy, Switzerland, and England, and with the Amalfi Coast Music Festival. In 2005, Everett was chosen as a performer in the Teacher's Program of the 12th Van Cliburn International Piano Competition. Most recently, she has been invited to serve as an adjudicator for the World Pianovision Competition sponsored by the World Piano Pedagogy Conference this October in Atlanta. Everett is currently Organist at the Wabash Avenue Presbyterian Church in Crawfordsville, and accompanist for the Crawfordsville Community Chorus. She has an independent studio in her home where she teaches over 40 students a week, ranging in age from six to over 60. For 11 years, Everett was a student of Dorothy Munger, pianist with the Indianapolis Symphony Orchestra for 32 years. Further studies have been with Dr. Louis Nagel at the University of Michigan.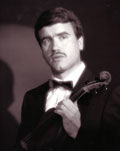 Abel is concertmaster of the Lafayette Symphony Orchestra, a position he has held for more than 20 years. In addition, he has been associate principal second violin of the Indianapolis Chamber Orchestra since 1985. He teaches violin and viola at Wabash College and is in his eighth year as conductor of the Wabash College Chamber Orchestra, a group which has made great strides in the last few years. With his LSO stand partner, Regan Eckstein, he is co-founder of the Wabash Valley Youth Symphony. As a soloist, Abel has performed with a variety of orchestras, including the LSO, Indianapolis Chamber Orchestra, Anderson Symphony, Carmel Symphony, Philharmonic Orchestra of Indianapolis, Butler University Orchestra, and Kokomo Symphony. As a chamber musician, Alfred performs frequently with his wife, violist Colette Grossman Abel, and cellist Margot Marlatt in Trio Amabile. He has toured Spain, Italy, and Germany with the St. Alban Quartet, which received favorable reviews in Frankfurter Allgemeine Zeitung and Barcelona Noticiero. Abel has toured and recorded with such popular artists as Pavarotti, Perry Como, Henry Mancini, Julie Andrews, Burt Bacharach, and Barry Manilow to name a few. He has served as concertmaster for the national tours of Broadway shows including Evita, Titanic, The King and I, and The Sound of Music.