Wabash College's Immersion Learning programs have drawn a lot of attention in recent years, but a semester or year abroad remains a common staple in many students' education.
More than 60 Wabash students are usually studying abroad each school year, according to David Clapp, Director of Off-Campus Studies.
A fall Wabash tradition has become a luncheon with a handful of those students talking about their experience. Seven Wabash men talked briefly about their time away from campus and classes in another country at a Tuesday luncheon.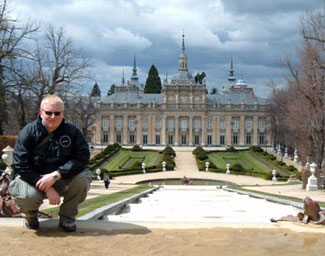 A common theme was the incredible learning outside the classroom.
"A lot of time we had classes in cafes and we'd talk about what we were eating and drinking," said Clifford Lee '06, who spent last year at Segovia, Spain. "There was this 2,000-year-old aqueduct that could be seen from a lot of the cafes so we'd go and sit in a cafe, drink our coffee and look at the aqueduct. Our professor would then explain what we were looking at."
Lee, a Spanish major, is something of a foreign-study veteran. He grew up in a military family that moved around the country frequently, spent a summer in Mexico while in high school, and has participated in the Ecuadorian Studies Program.
"If we offered anthropology, I'd do that here," he said. "It's really a passion of mine studying people, looking at them, seeing how they live, seeing how they're different than us and same as us. I just like learning about people. I think the best way to do that is through interaction."
Jimmy Owens '06 studied in Florence, Italy. The experience was a bit of a cultural awakening for the economics major.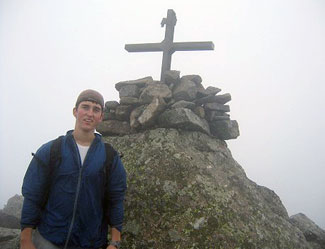 "I was one of three students who was studying classical music from a woman who played in the Florentine Symphony for the past 23 years," Owens said. "Her knowledge of music was inspiring to me, which caught me by surprise because I am an economics major and knew nothing of classical music prior to my year in Italy.
"One evening Ms. Garriott had the three of us out to her villa in the Tuscan countryside where her husband Paolo and she played us some music, the oboe and clarinet, followed by a big traditional Italian dinner and a couple bottles of Chianti. The opportunity to delve into the Italian way of life through two professional musicians was a tremendously unique experience."
Most of the students said the class work wasn't as rigorous as their Wabash studies, but just as inspiring in different ways.
"The type of learning I experienced in Florence was different from the traditional learning we do here at Wabash." Owens said. "The material was not only on the written page but something tangible you could go visit. The ability to study art history in class during the week and then actually go see it that weekend brought a whole new level of appreciation and understanding for its beauty. Although not as demanding or rigorous as may be the norm in the U.S., it was that type of learning which left me with a lasting respect and admiration for the Italian culture."
Hewitt is Wabash College's Director of New Media/Web Editor.
In photos: Above right: Lee in front of the "Palacio de La Granja," or the country palace of Spain's royal family. At left: Owens hiking in Elba.
On student home page: Owens at the Roman Colliseum