Wabash College is one of the nation's best institutions for undergraduate education, according to The Princeton Review. The New York-based education services company features the college in The Best 361 Colleges, the new 2006 edition of its annual "best colleges" guide.
Only about 15% of the four-year colleges in America and two Canadian colleges are in the book. It has two-page profiles on the schools and student survey-based ranking lists of top 20 colleges in the book in various categories.
"President Andy Ford's mantra of 'students first' comes through loud and clear in these rankings," says Steve Klein, dean of admissions at Wabash. "The Wabash community takes considerable pride in the attention it gives to undergraduates and their educational experience. If families are looking for a college with those values, they ought to listen to what our students are saying through the Princeton Review."
In particular, Wabash's professors, academic program, financial aid, intramural sports, and fraternities are honored in the rankings. Wabash made top 20 lists in nine "students say" categories, including:
• Academics: Best Overall Academic Experience for Undergraduates: Wabash ranks 16th
• Academics: Professors Get High Marks: Wabash ranks 3rd
• Academics: Professors Make Themselves Accessible: Wabash ranks 4th
• Academics: School Runs Like Butter: Wabash ranks 3rd
• Academics: Students Happy with Financial Aid: Wabash ranks 8th
• Academics: Their Students Never Stop Studying: Wabash ranks 7th
• Extracurriculars: Everyone Plays Intramural Sports: Wabash ranks 4th
• Parties: Major Fraternity and Sorority Scene: Wabash ranks 8th
• School Type: Jock Schools: Wabash ranks 4th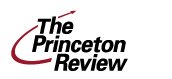 "All of us at Wabash are excited about Wabash's inclusion in the Princeton Review's list of The Best 361 Colleges guide," said Jim Amidon, director of public affairs. "Unlike many of the annual rankings and guides, Princeton Review gets the bulk of its data from students, who complete surveys. So when our students say that their professors are excellent and accessible, it means a lot to us. And we think that as prospective students look at the guide they'll realize that Wabash men very much appreciate the educational experience they receive."
Says Robert Franek, V.P., Publishing, The Princeton Review, "The main factor in our selection of schools in the book was our high regard for their academic programs. We evaluated them based on institutional data we collect about the schools, feedback from students at them, and visits to schools over the years. We also considered the opinions of independent college counselors, students and parents we talk to and survey. Finally, we worked to have a wide representation of colleges in the book by region, size, selectivity and character."
The ranking lists in The Best 361 Colleges are based on The Princeton Review's survey of 110,000 students attending the colleges in the book. Students rated their schools on several topics and reported on their campus experiences at them. The Princeton Review posts the book's ranking lists on its website <www. PrincetonReview.com>.
The Best 361 Colleges is the 14th edition of The Princeton Review's annual "best colleges" guide. It is one of over 200 Princeton Review books published by Random House.
For more information see: