What does it mean for a school to have the No. 1 Alumni Network in the country?
It looks like alums who come back to campus to give presentations in classes or to participate in panel discussions with prospective students and their families. It looks like viewer numbers on the livestreamed athletic events or the sea of red in the stands as the College's biggest fans.
But what does it mean?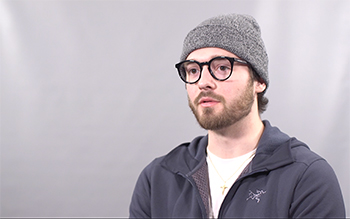 It means that when Wabash calls on its alumni for help, they answer by asking, "What do you need?" better than any other alumni base in the country.
And when the global COVID-19 pandemic began to rage throughout the country, Wabash needed its alumni network in a big way.
"Honestly, it was terrifying," Director of Career Services Roland Morin '91 said. "By graduation, we had nine full-time offers that were rescinded, 22 offers that had been delayed, and more than 80 internships that had been on canceled. It was a full-on panic for us."
With the help of Alumni and Parent Relations, an email was sent out to every alumnus in the country. The subject line read, "Calling the Wabash Nation."
In less than 24 hours, 200 alumni had responded.
"The Wabash Nation answered," Morin said.
He paused, remembering his emotions he felt as he watched the emails roll in.
"It was amazing. All of them said, 'We're here. How can we help?' The amount of help that was offered was just overwhelming."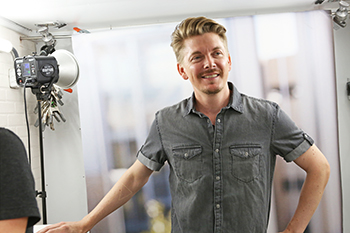 One of the first steps taken was connecting worried students to alumni who had been there before—alumni who had graduated in the midst of recessions. They shared with the students that their current situation was not their fault; no one plans for a global pandemic.
Seniors who had thought about attending graduate school in the future were encouraged by alumni to think about attending in the fall; others were encouraged to take an online course over the summer while they continued looking for employment.
"Many alums who are hiring managers told us that employers will eventually want to know, 'So what did you do?'" Morin explained. "It was very clear to us that our students needed to be able to say, 'I took this online course, I learned this skill, I volunteered here, I worked to provide for my family.' They needed to be able to say something."
Career Services pulled together an additional job fair on May 5. Virtual information sessions with employers were held for students. They also held Zoom office hours every day-- two hours in the morning and two hours in the afternoon for underclassmen and an hour in the morning and an hour in the afternoon for seniors.
"I was definitely at ease knowing that Wabash as a whole was at work and ready to help me out," said David Riggs '20, who had his Orr Fellowship position rescinded but was able to find a job with Cancer Treatment Centers of America in Chicago.
"Whether I was going to get another job or not, I had no doubt Wabash was doing their best to help me out."
Archon Tech President and CEO Tony Unfried '03 took five interns for his company in Carmel, Indiana, and helped place two other students. Brian Confer '01 of Capturely, Shane Fimbel '02 of Trek10, and David Bowen '99 of SaBo Investments all took five interns as well.
"It's important to step up and find these men the best opportunities to succeed," Unfried said. "Besides, I felt like we were the lucky ones to have so many hands on deck this summer!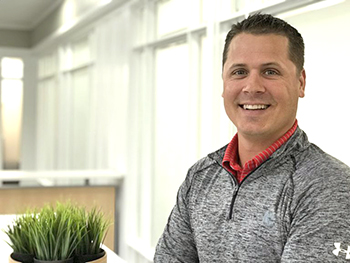 "It's a real thing when you hear Wabash is for life. One of the reasons I and so many other alumni stay engaged in the good times is to make it easier to reach out to us when help is needed during a horrible situation like this pandemic."
Many internships, with the help of Career Services, were able to have their internships turned virtual—180, in fact. It's no wonder why Wabash College is also No. 1 for Internship Opportunities, as well.
"Our alums are game changers and they proved it the Summer of 2020," Dean of Professional Development Steven Jones '87 said. "So much of our success—and students' success—is linked to our ability to provide internships.
"Our alumni saved the summer."