Living Up to the Legacy
by Christina Franks • November 9, 2016

Share:
They wake up to its sound. The ringing echoes as they walk across campus. And as they practice each day, the Little Giants are faced with a constant, chiming reminder that the Monon Bell is up for grabs on Saturday.
Many of the players know what the outcome of this game will mean for Wabash College because they've been there before. For seniors, they've won three Monon Bell Classics. But for freshmen, this is a brand new experience.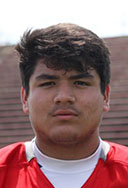 "Waking up and hearing the bell," said tight end Ivan Martinez, "I realized that we have a chance to make history with the longest continuation of the Bell being here."
"It's just always on your mind," said Brandon Yeagy, a linebacker from Lafayette's Central Catholic. "You can't forget it. Day in and day out, the ringing is just a constant reminder. You look at it throughout the day and you can't imagine it being taken away by the other school."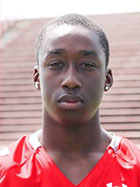 Martinez, as well as his former Lawrence Central classmate – wide receiver Ra'shawn Jones – knew coming into this week that the rivalry between Wabash and DePauw is deep and that this game is a big deal. But those are understatements.
"I thought there would be some small stands with four or five rows of people, but they're putting up skyscrapers," Jones laughed. "There are about to be 10,000 people here! It's crazy."
Artie Equihua, a defensive back from Crown Point, has been to six or seven Monon Bell Classics because his father is a Wabash College alum. He has grown up watching the rivalry play out – but from the stands. Now he is on the field.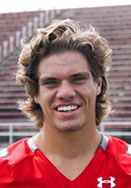 "Obviously, we know we're playing for something different at the end of the week," Equihua said. "But Coach Morel stresses that every week is the same week. Just try not to hype it up too much and try do what we always do. Treat it like any other game. But inside, I know it's a big deal."
Yeagy has also seen a couple games in the past but has enjoyed getting to be a part of the experience leading up to the Monon Bell Classic. Tuesday night, he took part in guarding the bell. During practices, he and other freshmen line up across from the starters, running plays straight from DePauw's playbook.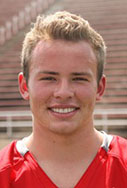 "We've got half of our freshmen's helmets duct taped in black to make it look like a real game," Yeagy said. "We give them the look that they're going to see in the game or as close as possible so that they're not surprised when they get certain blitzes or certain packages sent their way.
So we definitely feel some responsibility on our shoulders to make sure they're prepared and ready to play."
And though they're preparing the other players during practice, they themselves have to prepared for a scenario where they, even as freshmen, get to play in Saturday's game.
"All freshmen are just wondering if they'll get to play," Jones said. "Because it will be a changing experience. Seeing all of those people in the stands, I've never seen that before. You don't get that in high school."
"If you do get thrown in there," Martinez added, "you don't want to screw that up because it means so much to everyone. It's probably going to be the biggest game I've ever been in."
A Monon Bell Podcast
This week's edition of the "Wabash On My Mind" podcast chats with Wabash Football commentators Jim Amidon '87 and Steve Hoffman '85 about the upcoming 123rd Monon Bell Classic and all that makes the rivalry so special. Just click the red play button inside the the graphic below to enjoy the conversation.