Wabash Day 2015 - Austin, TX.
• October 13, 2015

Share: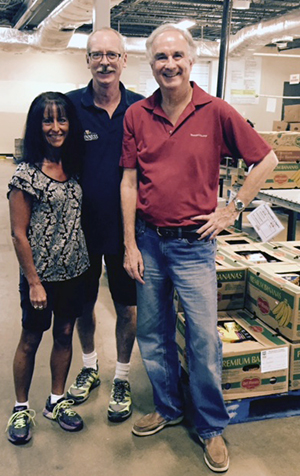 The attendees were Pat Conroy '78, his wife Karin, and James Braddock. Interestingly, there was a much smaller than normal overall turnout with the UT v. OU game and Austin City Limits Music Festival getting the blame.

We (along with other volunteers) inspected, sorted, and boxed over 3,800 pounds of food items at the Central Texas Food Bank. The food is then distributed to various Central Texas organizations who provide meals to needy persons.