Chamber Orchestra Spring Concert
• April 23, 2015

Share: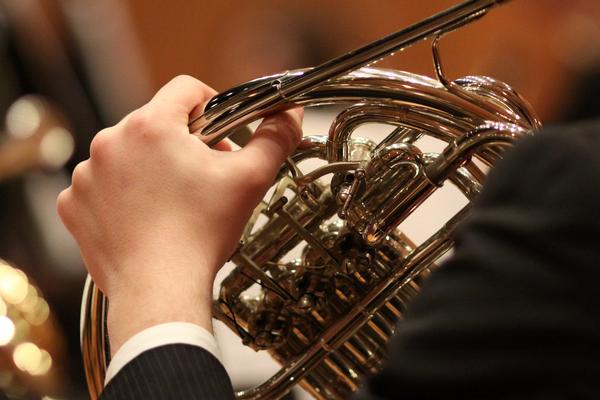 The Wabash College Chamber Orchestra is pleased to announce its spring concert program, to be performed at 7:30 p.m., Sunday, April 26, in Salter Concert Hall in the Fine Arts Center.
The program consists of three romantic works: a suite of dances from Tchaikovsky's immortal opera Sleeping Beauty; the Holberg Suite by Edvard Grieg; and Symphony #2 in D by Jean Sibelius.
The Sleeping Beauty Suite may be of particular interest to children in the audience, since they will recognize the sweeping waltz quoted in the classic Disney animated film of the same name. The Holberg Suite remains one of the most performed works of Grieg, whose other popular works include the Peer Gynt Suites (performed by Wabash College Chamber Orchestra in past concerts), and the Piano Concerto. Written "in olden style," the Holberg Suite evokes the nostalgia of bygone times and displays the string instruments to brilliant effect. Jean Sibelius, widely acknowledged as the dean of modern Scandinavian composers, is perhaps best known for the Finnish national anthem, Finlandia. His Symphony #2 masterfully evokes the harsh grandeur of the Finnish landscape, and is deeply rooted in ancient Finnish lore from Finland's national epic saga, The Kalevala.

Under the direction of Alfred Abel, the concert is free and open to the public. Families are welcome, and may find this concert a comfortable environment in which to introduce young children to classical music.