Candidates for Alumni Representative on the Board of Trustees
• February 24, 2015

Share: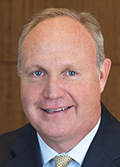 William P. Brady '85 is a 30 year veteran of the securities industry and is currently Senior Vice President of Distribution for Capital Group, the investment manager for the widely held American Funds. He is responsible for U.S. sales and marketing and serves on the board of directors for American Funds Distributors Inc. Prior to joining Capital Mr. Brady was in Chicago with Manulife Financial as Senior Vice President of U.S. Sales and Marketing, managing business development in the corporate retirement market. He gives back to the Industry as a member of the distribution committee of the Investment Company Institute based in Washington, DC. Philanthropic endeavors include serving on the board of trustees of Cathedral High School and the Care for Kids Foundation, a charity focused on enhancing the lives of foster kids in central Indiana. Brady regularly supports Wabash College fundraising and student recruiting activities participating in W Nights throughout the communities where he has lived. While in Chicago he helped organize the inaugural Wabash Club of Chicago Golf Outing, a fundraiser for scholarships granted to Chicago area students. Brady is a Kappa Sigma and played football while at Wabash. He and Jennifer have four boys and reside in Los Angeles.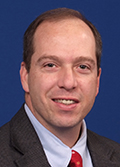 Terence E. Hamilton '89 is the President of St. John Macomb-Oakland Hospital in metro Detroit. He was most recently Senior Vice President of Operations at the St. John Providence Health System. Before that, Hamilton was Executive Director, Finance, at St. Vincent Indianapolis Hospital. To begin his career, he spent 14 years with the health care practice of Deloitte Consulting. In addition to his degree from Wabash, he holds an MBA from the University of Michigan. A passionate advocate for the College, Mr. Hamilton has contributed to the hiring of more than a dozen Wabash men as full time hires or interns. He is past President of the House Corporation for the Phi Kappa Psi chapter on campus and remains active on its house corporation board. He chaired the fund raising component of the Phi Kappa Psi fraternity partnership for the $3 million renovation of the chapter house. Hamilton organizes the Detroit area alumni association and he has served for six years as a board member of the National Association of Wabash Men. Hamilton and his wife, Debbie, have two children, Emily and Will.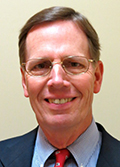 Theodore F. Holland '71 is a urologist with Urology of Indiana and has been in practice for 34 years. He has three daughters and lives in Indianapolis with his wife, Cheryl. In addition to practicing urology, Dr. Holland served as a member of the Executive Committee of the United States Golf Association from 1991 to 2002 and as president of the organization from 2000 to 2002. He is still actively involved with several USGA committees and is a member of the Board of Directors of the National Alliance for Accessible Golf, an organization that promotes golf as a vehicle for both the rehabilitation of individuals with disabilities and their inclusion into society. Every summer, he oversees the course set-up and the Rules of Golf for Special Olympics at its national tournament. Closer to home, Holland served as a trustee of the Wabash College Phi Gamma Delta Association for 13 years. He was chosen as the recipient of the Clarence A. Jackson Career Service Award by the NAWM in 2009.