IAWM Welcomes Class of 2018
by Tom Runge • August 10, 2014

Share: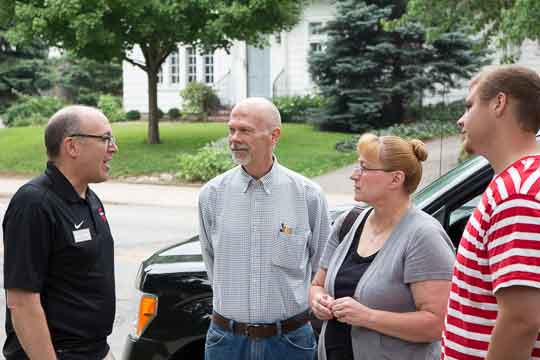 Indianapolis area members of the Class of 2018, and their families, were welcomed into the Wabash community by President and Mrs. Hess and the Board of Directors of Indianapolis Association of Wabash Men (IAWM) on Saturday, August 9, 2014.
Cathy and John Bridge '72 opened their home, including a you-can't-miss-this awning, in their front yard. Coach's BBQ & Catering (www.coachsbbqandcatering.com), owned by alumnus Matt Clark and his brother, provided a great BBQ meal.
Members of the IAWM board talked with each arriving family and answered questions. With Freshman Saturday exactly two weeks away, everyone was gearing up for the start of the year.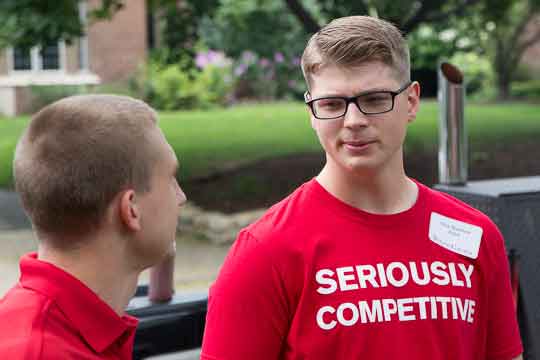 \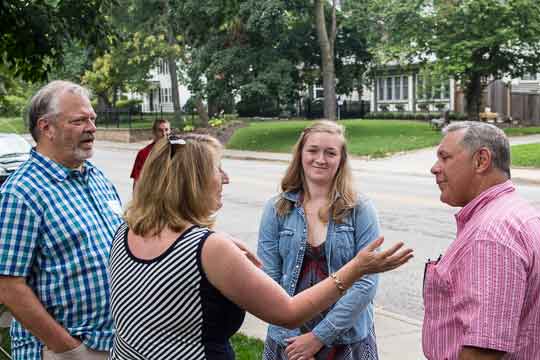 Photos:
Top - President Gregory Hess welcomes a family
Middle - Will Weber '11 talks with Alex Warford '18
Bottom - John Bridge '72, Lora Hess, Meredith Hess, and NAWM President Greg Estell '85