Wabash Mourns the Passing of Aronno Haque
• January 2, 2014

Share:
Wabash College mourns the passing of Aronno Haque, a 22-year-old international student, who passed away in New York City on January 1, 2014.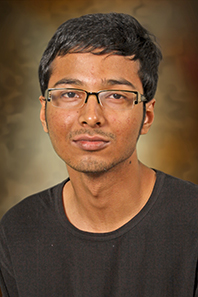 "All of us at Wabash are deeply saddened by the news of Aronno's passing," said Wabash College President Gregory D. Hess. "He was a very kind and generous person, and our thoughts and prayers go out to his family and friends."
Born September 29, 1991, Mr. Haque was a native of Dhaka, Bangladesh and the son of Nasim Banu and Mohammad E. Haque. He had pursued studies in English and economics at Wabash.
Mr. Haque was visiting his relatives in New York over the winter break.
"All of us can find strength and support in one another at this difficult time," said President Hess. "Support services are also available at the Wabash Counseling Center and through the Dean of Students Office."