Nathaniel Perry to Speak Thursday Evening
• October 3, 2013

Share: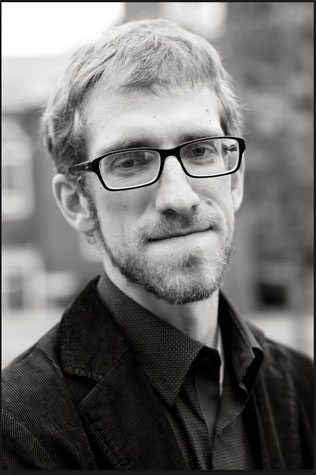 Wabash College will present a poetry reading by Nathaniel "Neil" Perry. Perry will give his talk at 8 p.m., Thursday, October 3 in room 215 in Center Hall. Perry is the author of Nine Acres.

Perry is the Elliot Assistant Professor of English at Hampden-Sydney College. His book, Nine Acres, won the 2011 APR/Honickman First Book Prize. He has published poetry in a variety of periodicals including The American Poetry Review, The Common, The Gettysburg Review, and The Kenyon Review. He is also editor of the national literary journal, The Hampden-Sydney Poetry Review. Perry completed his graduate degree at Indiana University in Bloomington.

"As a poet, Neil's work differs from the more common free-verse poem that seems to be the privileged form in most contemporary poetry," says Wabash College Professor Eric Freeze. "Instead, Neil's work is highly formal."

With all of Nine Acres written in four stanzas each of rhyming tetrameter, an approach not found in today's poetry journals. Fellow poet Marie Howe says in her introduction to Nine Acres, "Neil's poems were like furrows in a field, the constraints of form as necessary as water or sunlight." Perry took the poem titles from chapters of a 1930s farming handbook, Five Acres and Independence, and each poem borrows something as well from that book's central concerns: learning the texture of a field, raising vegetables, and the different compositions of soil. Planted in these poems are also contemporary concerns beyond farming: raising a family, sustaining a marriage, and living within our means.

Perry's reading is free and open to the public.