Indy Welcomes Lora and Greg Hess
by Tom Runge • September 18, 2013

Share: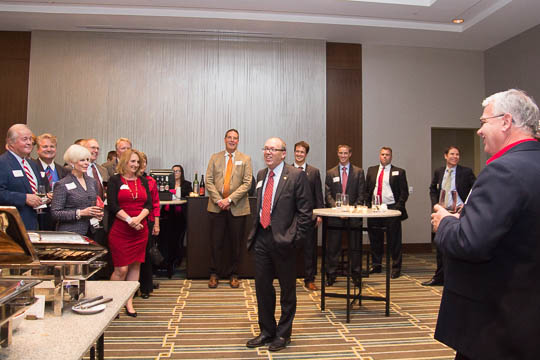 The Indianapolis Association of Wabash Men selected the new Alexander Hotel for a reception to welcome President and Mrs. Hess to the Indianapolis area and Wabash's largest regional group. It was a great evening.
The room was packed with alumni spanning seven decades. Several Wabash Trustees joined the IAWM board in the warm welcome.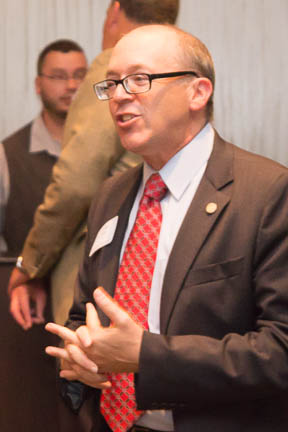 IAWM President Tim Craft '00 introduced President Hess for comments. President Hess outlined his approach for Wabash in the coming months and then took questions. In a now traditional style, he opened the question period by answering the three questions he's been asked the most by telling the group that:
Wabash plans to become known as THE liberal arts college for men (we're not going co-ed).
Wabash athletes mirror the student body at large in the percentage of students belonging to fraternities.
For Delta Tau Delta it's simply a question of the right timing for a return, not whether the fraternity will return.
Many thanks to Trustee David Lewis '81 for his help in setting up the reception at the Alexander and to Tim Craft '00 and the men of the IAWM board for supporting the evening.
Photos:
Top: President Hess speaks to a full house
Middle: President Hess responds to a question
For more photos of the evening, click here.