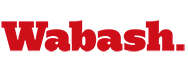 Wabash Men Push Annual Fund to New Record
by Howard Hewitt

July 22, 2013

Wabash men's generosity and gratitude pushed the 2012-2013 Annual Fund to new heights. The recently completed fiscal year ended with a $3,326,272 annual fund campaign – the highest in the College's history.

It was the third consecutive year the annual fund increased in the number of alumni donors and the third highest number of alumni donors behind fiscal year 2002-2003.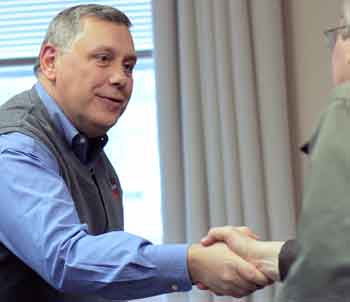 "It's gratifying to see our alumni participation in the Annual Fund continue to grow," said Greg Estell, President of the National Association of Wabash Men (NAWM). "The NAWM Board of Directors is working diligently with the College to build alumni participation to a level that matches the most elite colleges in the country – matching the value and quality our students see on campus every day of their undergraduate careers."
The $3,326,272 is an increase of more than $150,000 over last year. The number of donors increased by 327. Joe Klen, Associate Dean for College Advancement, said the numbers look even better when evaluated. The Annual Fund gained 81 new $1,000 donors. Donor retention remained consistent with fiscal years 2012 and 2011 with 76 percent of those donors who gave in the last fiscal year renewing their support.

There were 43 classes that increased their number of donors since last year, Klen reported. Eight classes had double digit increases. There were 33 classes above the College's alumni participation rate of 37.24 percent.
"If we can increase the number of donors who repeat their gifts each year to 90 percent or more, Wabash will lead the country in yet another category reflecting its excellence and alumni loyalty," Estell said.
"The Wabash experience our students have today is far more extensive in its reach than what most of us experienced. That improvement, while remaining true to the principles of rigor and inquiry we all know so well, is possible only with the generous financial support of our alumni."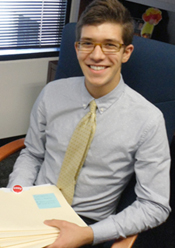 Members of the recently graduated Class of 2013 had 124 donors and even more impressive was 75 undergraduate students making a contribution versus 25 last year.
"Our alumni, parents, and friends of the college choose excellence even in uncertain times." Student Senate President Jeremy Wentzel '14 said. "This seriously different commitment shows current students that our success tomorrow is largely rooted in today's generosity. We've got some big shoes to fill in the coming years."
| | | | |
| --- | --- | --- | --- |
| Class Year | Total Donors | Class Year | Giving Percent |
| 2013 | 124 | 1963 | 69.92% |
| 1988 | 98 | 1962 | 59.46% |
| 1965 | 96 | 1951 | 58.90% |
| 1969 | 91 | 1965 | 58.18% |
| 1968 | 91 | 1961 | 55.74% |
| 1983 | 89 | 1968 | 51.12% |
| 1967 | 86 | 1964 | 50.61% |
| 1963 | 86 | 1967 | 50.29% |
| 1966 | 85 | 1960 | 48.62% |
| 2008 | 83 | 1988 | 48.28% |
| 1991 | 83 | 1956 | 48.24% |
| 1964 | 83 | | |