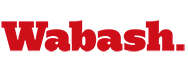 Wabash Only Indiana School on Best Buy List
by Howard Hewitt

July 5, 2013

Wabash College is the only private Indiana College to be named to the Fiske Guide to Colleges "Best Buy" list. Wabash joins 19 other private schools across the nation on the list.

For the last 30 years, Fiske Guide to Colleges has chosen a select group of schools, noted for quality academic offerings and affordable cost, for its annual Best Buy list.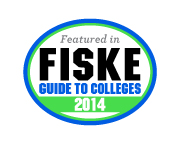 The tradition continues with the Fiske Guide to Colleges Best Buys of 2014, comprised of 21 public and 20 private colleges and universities in the U.S., Canada, and the UK. All of the Best Buy schools fall into the inexpensive or moderate price category, and most have four- or five-star academics ratings.

For 30 years, millions of students, parents, and guidance counselors have relied on the Fiske Guide to Colleges to present the "best and most interesting" schools during their college search.

Compiled by former New York Times education editor Edward B. Fiske, the top independent voice in college admissions, Fiske Guide to Colleges 2014 is a selective, subjective, and systematic look at 300+ colleges and universities in the U.S., Canada, and Great Britain.

Readers will discover more about Wabash College based on a broad range of subjects, including student body, academics, social life, financial aid, campus setting, housing, food, and extracurricular activities.

Edward Fiske served for 17 years as education editor of the New York Times, where he realized that college-bound students and their families needed better information on which to base their educational choices. He is also the author of the Fiske Guide to Getting into the Right College.

The only other Indiana institution to make either list was Purdue University as a public institution. The College of Wooster was the only other NCAC or GLCA school on the list.