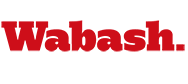 NAWM Leadership Changes Hands
by Tom Runge

May 12, 2013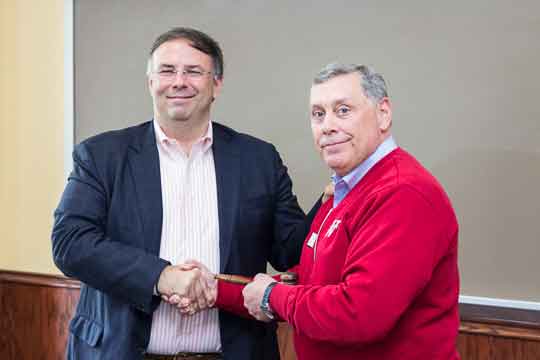 At the conclusion of the Spring 2013 meeting of the Board of directors of the National Association of Wabash Men, leadership of the group passed from outgoing President Greg Castanias '87 to Greg Estell '85.

Kip Chase '03 steps into the position of Vice President-President-elect.

Castanias has set a very high standard for all who follow. Greg's leadership style has been on of setting goals and expectations and leading from the front. His personal drive and enthusiasm has been a source of renewed board energy and activity.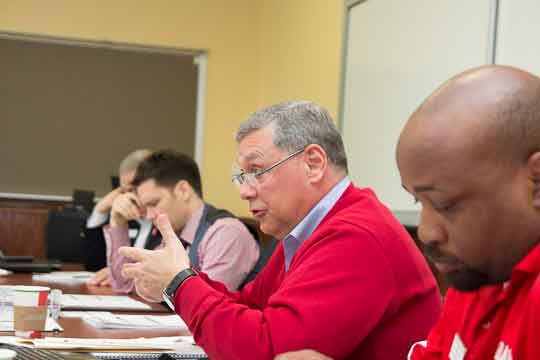 Estell takes over with a background on the national board as well as Wabash's largest regional group, the Indianapolis Association of Wabash Men. He plans to follow the lead of Greg Castanias in reaching out to all Wabash alumni as well as being very intentional about increasing the engagement of Wabash students.

For more information on Wabash's alumni board, click here.

Thanks Greg C. for taking the board to a new level – all the best to Greg E!

Photos:
Top - Greg Castanias hands the leadership gavel to Greg Estell
Middle - Greg Estell makes a point during a committee meeting