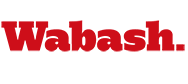 Jitney Cast Reflects on Pittsburgh Trip
April 16, 2013

Theater Professor Dwight Watson led the students in the cast of August Wilson's award-winning play Jitney on a tour of the Hill District of Pittsburgh, which is the setting of the play. The trip provided context and opened the eyes of the actors as they prepared for the production.

Here are the actors' reflections on their immersion trip to Pittsburgh.

A.J. Akinribade '15 stars as Youngblood
"What intrigued me the most during our Pittsburgh trip was the authenticity of August Wilson's work. While we toured the Hill District and the old stomping grounds of the world-renowned playwright, his words came to life! From the run-down buildings to the street signs, from the drivers of the jitney station to the house with the red door, from the mom and pop meal and candy shop to the rules on the board—the Hill District of Pittsburgh today is still the same Wilson explored when writing his ten-play cycle. Our engagement with the jitney station completed the scope. The personality of the drivers, their interactions, and the community's dependency on their service explained to us how realistic Wilson meant for Jitney to be."

Ryan Lutz '13 stars as Philmore
"'Time go along and it come around. It don't never stop' (August Wilson). Our trip to Pittsburgh with the Jitney cast was essential for our production of the play, but also in our discovery of one of the most lyrical playwrights in contemporary America. I think the entire cast agrees that the trip went by in a flash. However, the brevity of the trip was highlighted by numerous instances of discovery about the depth of August Wilson's play…. it hit everyone when we were standing in an operating jitney station. We heard the phone ring and there was a collective gasp. An older jitney driver pushed against his cane as his knobby joints strained to get up. He walked over to the phone and picked it up. "Car service," he said—just like Wilson wrote it in the play. Just being in that station, soaking up the atmosphere, listening to the different personalities coming in and out of the door made every hour spent in rehearsal seem worth it, and then some. In that moment we realized that it was more than just a play we were performing."

A.J. Clark '16 stars as Booster
"Witnessing the jitney station in action was the most profound experience I had there. To see that it was alive and functioning just as August Wilson had expressed in his writing made me believe in the play. To notice that men were actually depending on jitneying for their livelihood; to know that these men could be harmed while jitneying; to know that these men have been at it for years."

Devan James Young '13 stars as Doub
"These past few days the cast of Jitney got to live and breathe in the culture and environment of the city of Pittsburgh. This experience was something I'll never forget. Visiting the jitney station made me realize what exactly the station represents: community. Everyone inside of the station had 10+ years of jitney experience; they joked with each other; they helped one older man who could not walk to get the last piece of sweet potato pie; they had a wall full of pictures of former jitney drivers. After leaving the station I came to the conclusion that the jitney station isn't just important to the community but to each driver—they must live and work together to keep everything running smoothly."

Joe Mount '15 is the play's Stage Manager
"First off, going to Pittsburgh was such a cool experience! Every part of the trip built on the last, culminating with the performance on the August Wilson stage. But while that was an incredible opportunity, our trip to the jitney station stands out in my mind. DJ and I were talking about the station later that day, and we started discussing race. It was interesting to watch as each person came through the door and saw me – this white kid in a jitney station, but it was also disconcerting. After mentioning this to DJ he told me that's basically how he felt every time he goes to Wal-Mart here in Crawfordsville. I suppose I just take it for granted what it must feel like to be a racial minority, but I'm glad I was able to experience those feelings. Although everyone we came into contact with was very friendly, I couldn't help but feel as though I were trespassing at times. The trip opened my eyes to that, and made me more sensitive to the race issue. It was an invaluable experience."

Michael Hodge '13 stars as Fielding
"The Pittsburgh trip made it real. Seeing Pittsburgh and the jitney station gave new life to the play in my eyes. The characters in the play are easier to understand, but so are the people whose phone calls the jitney drivers answer. I got the chance to see a part of their everyday lives, even if it was just by seeing where they lived. This aspect of the trip also added significance to Becker's final speeches to the jitney drivers. I got to see part of the community that he sought to protect, even if it was after the events of the play. Becker's desire to help the community became real. By seeing and walking through the streets where his station operated, I gained a better understanding of Becker's choice to fight back."

Edward Evans, Jr. '13 stars as Becker
"We had the opportunity to see Jitney through the lens of August Wilson (or as much of a lens that is possible). We rode down many of the same streets referenced in the play: Wylie, Bedford, Webster, Dinwidee, etc. We saw the Irene Kaufman Settlement House and August Wilson's birth home. We saw two jitney stations! It is one thing to read a play, rehearse lines, and imagine what August Wilson is trying to portray. However, there is unparalleled power in immersing yourself in the life of the author and in interacting with the people that truly jitney for their livelihood. This full immersion has helped me to not only put Jitney into perspective but to have a more profound appreciation of theater in general. When I perform this play for Wabash, I will do my best to give the audience what I experienced in Pittsburgh. This is a trip I will treasure forever."

Tyler Griffin '13 stars as Turnbo
"One of the most powerful and rewarding experiences came as we sat and listened to the stories of the Jitney drivers just a few feet away from the playwright's [Wilson] birthplace. To the naked eye, a bunch of older black men in shoddy, run down, illegal operation, but to the neighborhood matriarch or the single mother down her luck, their service is that small glimmer of hope. They were the adhesive to a struggling, but incredibly strong and resilient community. Few actors actually get to see their scripts awaken from their slumber and become a reality. The streets, the voices, the sentiments, every word resurrected from their crumpled pages and spoke volumes to not only our character development, but to our own personal growth. God, it sounds cheesy, but our Pittsburgh experience was simply life-changing."
Greg Huey '12 is the play's Assistant to the Director
"While at the jitney station I observed the diversity of the jitney drivers. While a majority of the drivers present at the time of our visit were in the same age group, there were drivers there from other generations. It was also interesting seeing that there was a female jitney driver since there are none in the play. While some of the drivers welcomed us to immerse in a community and culture that is uniquely their own, others were not as thrilled about the idea. The thing that was striking about this was despite their differences and varying points of view you could still sense that they were a community. This reminded me much of the sense of community and culture of not only the diverse cast of Jitney, but of Wabash College as well. It reminded me that although I have graduated that I still am and will always be a part of this community. This trip and the overall experience of working with the cast reminded me that although I am not at Wabash any longer that I am not done learning."