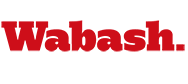 Kitley Named NCAA Postgraduate Scholar
by Brent Harris

March 20, 2013

Wabash College senior football player Weston Kitley is one of 29 male student-athletes to receive the prestigious NCAA Postgraduate Scholarship for the fall sports season.

Kitley, a chemistry major and classics minor with a cumulative grade point average of 3.773, is considering attending the Indiana University School of Medicine in the fall with plans to become a surgeon.

"I was very excited when I received notification from the NCAA regarding the scholarship," Kitley said. This is something that you're never really sure will come through because there are so many deserving applicants. This scholarship would be very helpful to anyone going to graduate school. I am very appreciative to receive this assistance toward my future."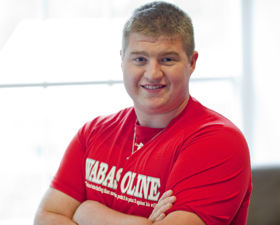 The NCAA awards up to 174 postgraduate scholarships valued at $7,500 each annually, including 87 for men and 87 for women. The scholarships are awarded across all divisions to student-athletes who excel academically and athletically, and who are in their final year of intercollegiate athletics competition.
Kitley is a four-year member of the Little Giant football team, starting three seasons on the offensive line and helping Wabash to an overall record of 37-7 along with North Coast Athletic Conference titles in 2011 and NCAA Division III Football Playoffs appearances in 2009 and 2011. Kitley received First Team All-NCAC honors from the league coaches in 2010, 2011, and 2012. He was elected captain by his football teammates as a senior. Kitley received national recognition as an Honorable Mention All-American by D3football.com in 2010. He was named to the D3football.com All-North Region Team in 2010, 2011, and 2012.
The College Sports Information Directors of American honored Kitley for his academic and athletic prowess by voting him to the Capital One Academic All-America Team as a senior. Kitley has also received accolades from Wabash, including the Howell Chemistry Award and the Treves Science Award. Kitley has served as president of the Wabash Chemistry Club and was inducted in the Hovey Honorary Chemical Society in 2012.

"Weston's outstanding performance as a student, researcher, and servant-leader made him an outstanding candidate for the prestigious NCAA Postgraduate Scholarship," Wabash College Director of Athletics and Wellness Joe Haklin said. "In many ways, Weston represents the very best Division III athletics has to offer. He is the embodiment of the ideal student-athlete. He has established a fine balance in his life between academic excellence, athletic prowess, and leadership."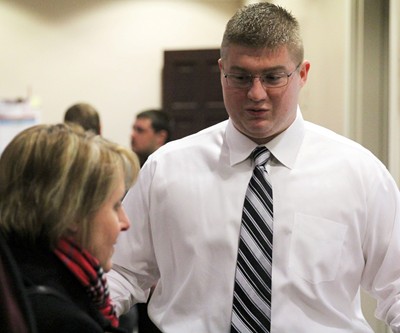 Kitley's study and service outside the classroom has also been impressive. He spent the summer of 2012 conducting research, which he presented at the HHMI Janelia Farm Research Center in Virginia. He also exhibited his work at Wabash's Celebration of Student Research, and will travel to New Orleans in April to present his research at the 2013 national meeting of the American Chemical Society. His passion for medicine has been evident in his involvement with the Foundation for International Medical Relief of Children. Kitley has traveled to Nicaragua and El Salvador to study medical practices in these areas. In August he observed health conditions in Peru as part of a global health program and immersion trip provided by Wabash.

Assistant Professor of Chemistry Laura Wysocki has served as teacher and mentor to Kitley. "I have observed Weston in both a classroom setting in Advanced Organic Chemistry and in my independent research lab, and his contribution to both is immeasurable," Wysocki said. "I can always count on Weston to help me gauge the class' comprehension level. Weston is the backbone and spirit of my research lab and has developed into a true scientist and independent thinker. Weston has the intelligence and drive to reach any goal he sets for himself, but he also has the heart that will make him an excellent physician that patients will connect with and trust. I am truly excited to see what the future holds for him."

Wabash head football coach Erik Raeburn, who served as Kitley's position coach over the last four years, praised his character and demeanor.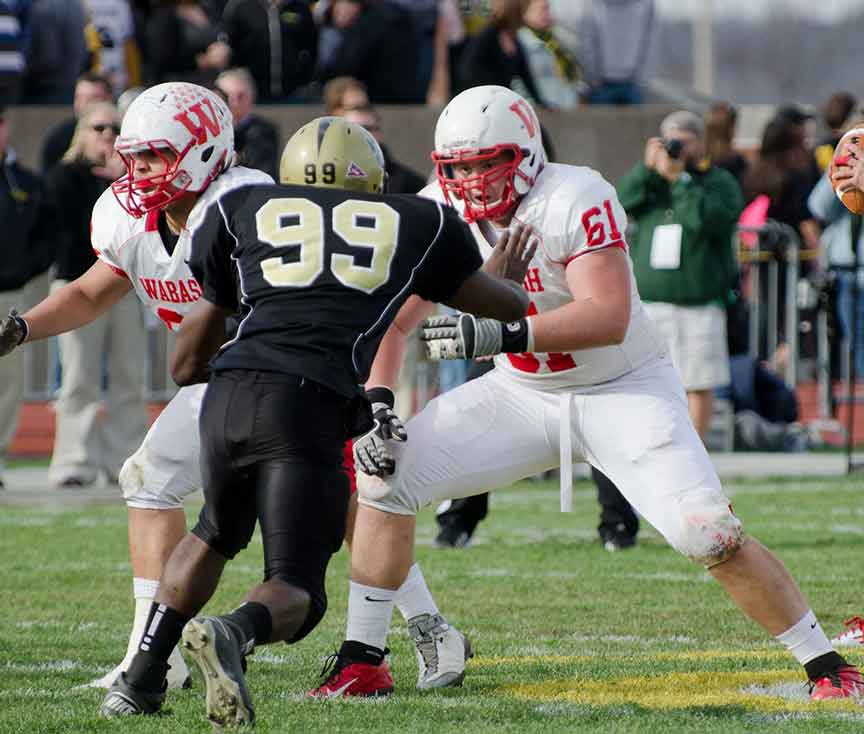 "I have just completed my 13th year as a head coach, the last five at Wabash," Coach Raeburn said. "We have always targeted young men of high character who were driven to reach their full potential on the field and in the classroom. I have been both blessed and fortunate to coach and work alongside so many incredible young men, but none have been more impressive than Weston Kitley. Weston has many outstanding qualities, but his best is his humility. He is the most humble player I have ever coached. As a father, I would be truly blessed if my son grew up to be half the man Weston has become."

"I'm very grateful to everyone who helped to nominate me," Kitley added. "In many ways this is a validation of the hard work Wabash College demands to be successful. I have learned so much here and have been afforded many opportunities. This has been a once-in-a-lifetime experience that would not trade for anything else."